Written by: Kazuki Kintama on December 23, 2010 at 6:33 pm | In
Erotic Japan Blog
|
Discuss (1) »
When rumors about 36 year old model, Chiharu Komatsu, making her AV Debut in February, the nude model quickly and vehemently denied all such claims on her personal blog.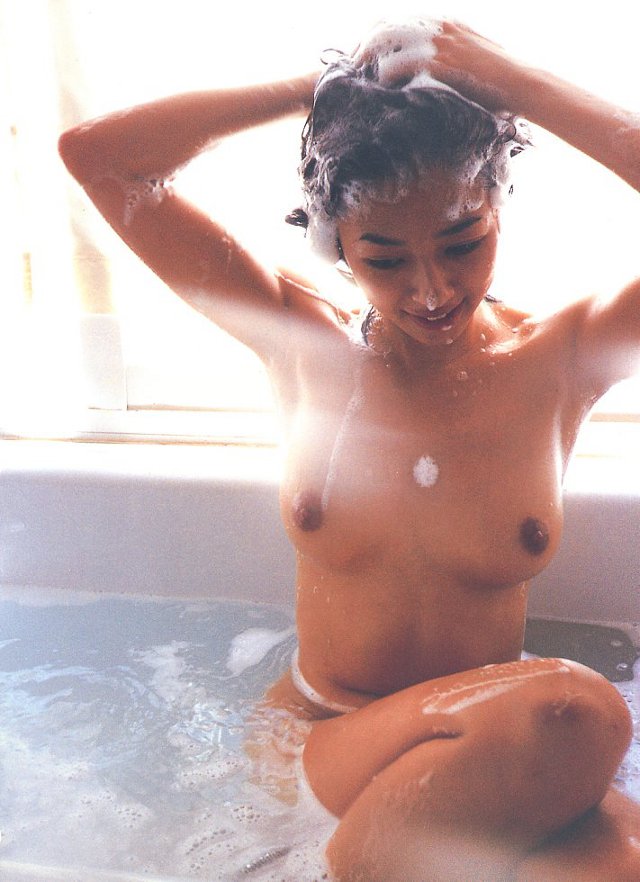 J Cast says the retaliatory blog post came in response to an article published by the Yukan Fuji weekly news. Yukan Fuji reported that the "specialty" (aka nude) talent would be making her AV debut in the coming months. The still very sexy Komatsu also stated that she "is not now nor will ever be filming any pornographic films" to all her fans.
Her fans uttered a collective sigh of relief when they heard her response to the article. We obviously uttered a collective "damn it!" Here's to hoping.

Tags: idols, JAV, pornography
Category: Erotic Japan Blog
Other categories: Hands-on Reports, Product Releases
1 Comment »
RSS feed for comments on this post. TrackBack URI
Though indeed she did write on her blog denying the porn debut, the rumors were very much true. She starred in "Kokuhaku" (Confession), released by Muteki in February 2011. Not sure why she denied it but perhaps she was hoping her female fans wouldn't notice.

Anyway, the film is reasonably tame for a Japanese AV but it is undeniably hardcore porn, minus condoms. I guess with her age her options are sadly drying up. Shame, as she is still damned hot and we deserve to see more of her. Well, we are seeing MORE of her in one way…

Comment by Chiharu Komatsu fan — June 8, 2011 #
Leave a comment
Presented by Tokyo Kinky