Written by: Taro on August 21, 2007 at 7:26 pm | In
Product Releases
|
Discuss (28) »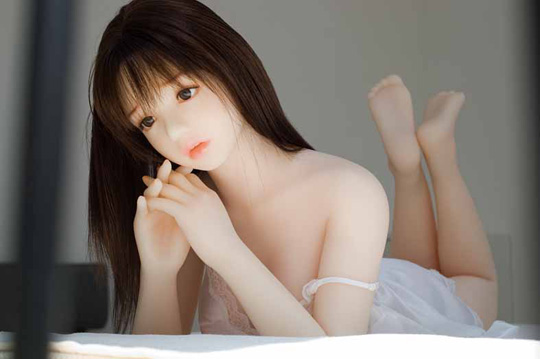 KanojoToys finally has the Candy Girl Petit Jewel series, including the "F" model with larger breasts! Jewel and Jewel Rosa are much sought after, but for those looking for a smaller frame and lower price, the Petit Jewel is perfect. With a body made of 100% silicone and in one complete piece (no joint breaks except for the face/wig contact points), Petit Jewel is a perfectly smooth model of youth and perfection.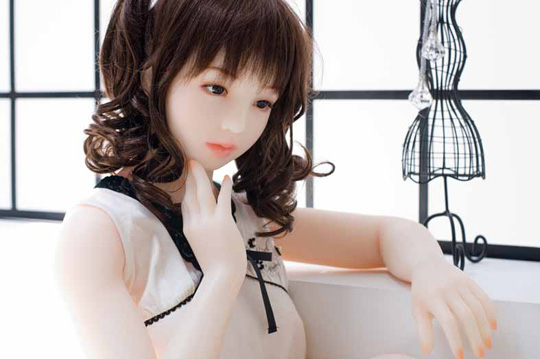 Whether you want the standard Petit Jewel with its tight body, or the Petit Jewel F with the same tight body and larger breasts, you'll be able to create the girl of your dreams in a compact package. Her skin is soft and supple, not sticky or rough at all. This is as close as you can get to the real thing. Forget the Real Doll and its "asian" models that look like caricatures. If you want a realistic doll that looks entirely Japanese, Candy Girls are it.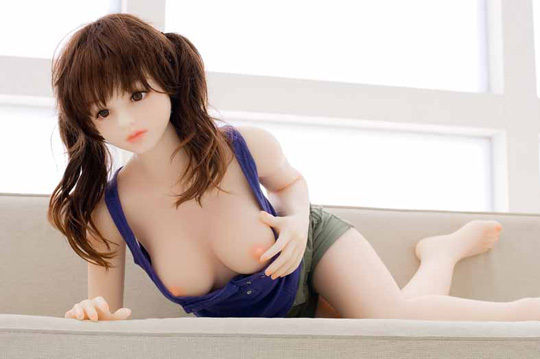 Candy Girl Petit Jewel body specifications:
• Height: 140cm. (4'6″)
• Weight: 24kg/52.9lbs. for "Grip Frame" and 22.5kg/50lbs for "Free Frame"
• Bust: 68cm/26.8″ (75cm/29.5″ for "F" Model)
• Waist: 51cm/20.1″
• Hips: 76cm/29.9″
• Shoe size: 22.5~24cm (U.S. size 6.5~8)
• Clothing size: 5 (140cm or XS)
KanojoToys has the newest models, including Meg (#1 request), Rei, Kirara, and Miku.

Here are the previous face models which are also available:

Body Frame: Do you want your Candy Girl for standing or modeling? The Grip Frame has tighter joints that can be moved and kept in that position for the best poses. This is ideal for taking photos, or simply for having more secure positions such as on her knees or standing (with support). The Free Frame has less tightness for those who want a freer feel.

Hairpieces: To choose a hairpiece, you pick the one assigned to the model, or mix and match. Extras are also available!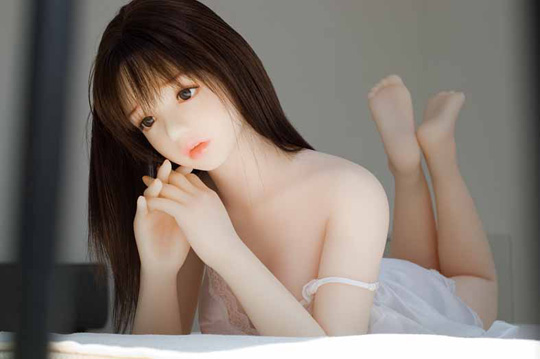 Body Hole: You can choose from the "webbed" or "boing" body holes made specifically for Candy Girls. Extras are available with discounted pricing. Orient says that other brands can also be used if they fit correctly, but we have not tested any yet.

Included in Delivery (please specify):
• Body type: Standard or "F"
• Frame: Grip or Free
• Facepiece: Meg, Rei, Kirara, or Miku (or other)
• Hairpiece: Meg, Rei, Kirara, or Miku (or other)
• Underwear set
• Body hole: Webbed or Boing (extras available)
• Hole cover
• Anniversary ring
• Repair kit (for small, temporary repairs)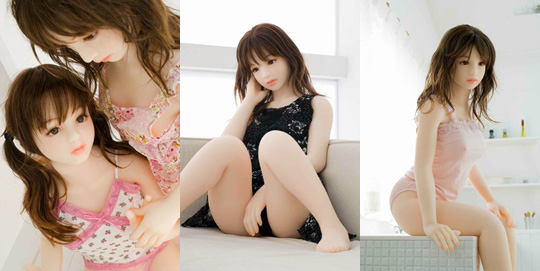 Get your Candy Girl Petit Jewel + F from KanojoToys

Tags: candy girl, orient dolls, sex doll
Category: Product Releases
Other categories: Erotic Japan Blog, Hands-on Reports
28 Comments »
RSS feed for comments on this post. TrackBack URI
Leave a comment
Presented by Tokyo Kinky