Busty model Jun Amaki shows off her breasts and body with alluring "killer" sweater, goes viral
Yesterday we blogged about the very welcome news that busty H-cup model Miyako Akane is making her porn debut this spring.
Here's another busty gravure idol who could certainly have a very successful AV career if she chose to take that path.
We previously wrote about Jun Amaki after she posted a funny "breasts" (oppai) version of the Pikotaro song Pen-Pineapple-Apple-Pen. Sadly (and inexplicably), that video is no longer on YouTube but still available on Twitter.
The I-cup (yes, that's right!) model was once a member of the idol group Kamen Joshi (Masked Girls). She's no longer covering her cute face, you'll be pleased to learn.
She recently shared via Twitter and Instagram these amazing images of her wearing an alluring item of clothing. Cue thousands of retweets and likes from horny and very impressed followers.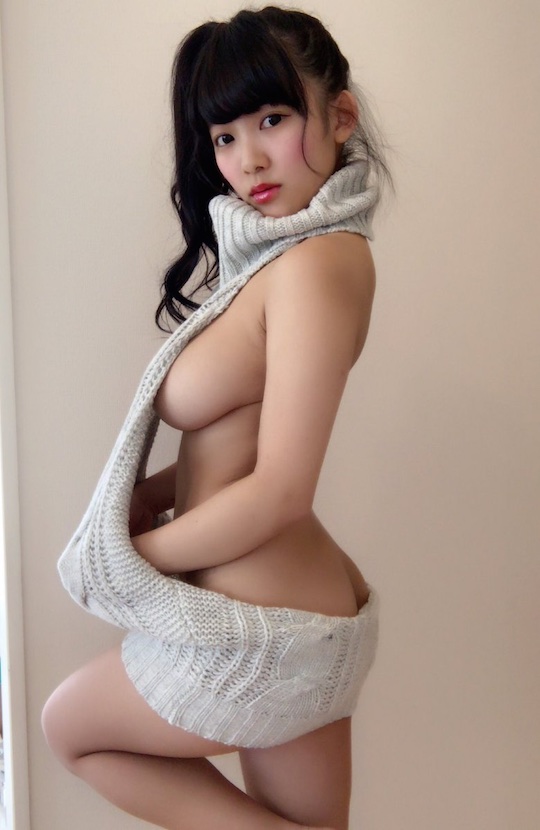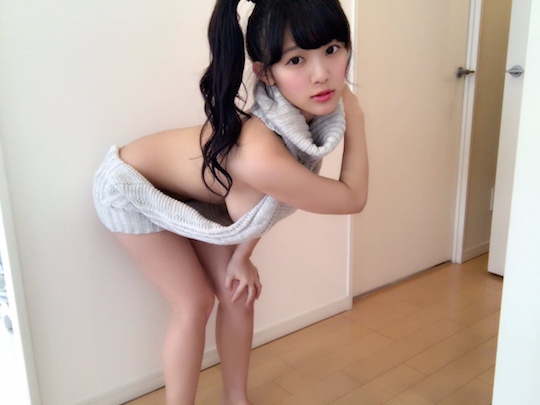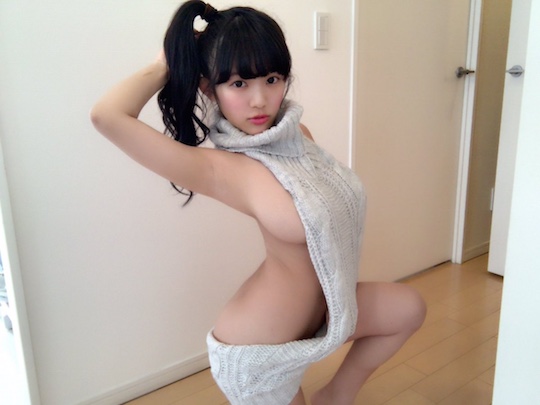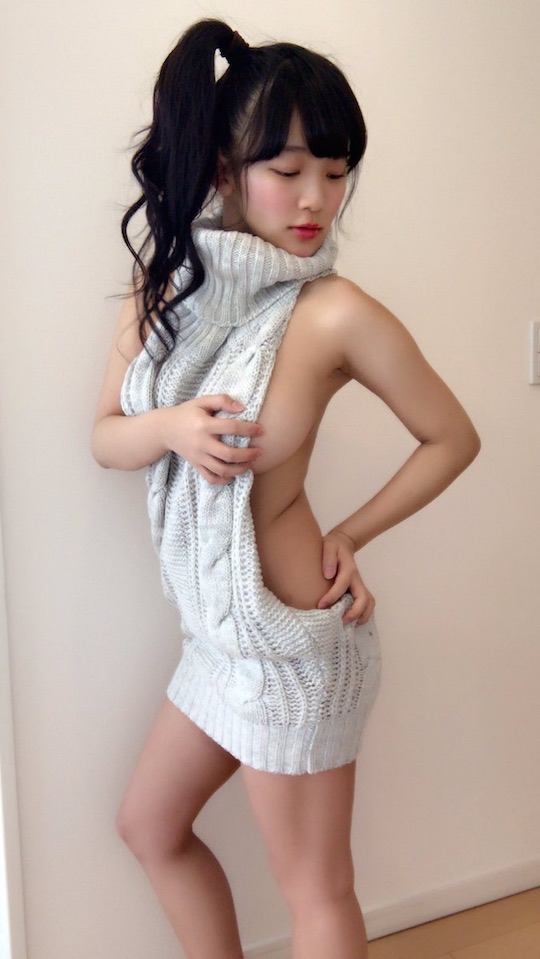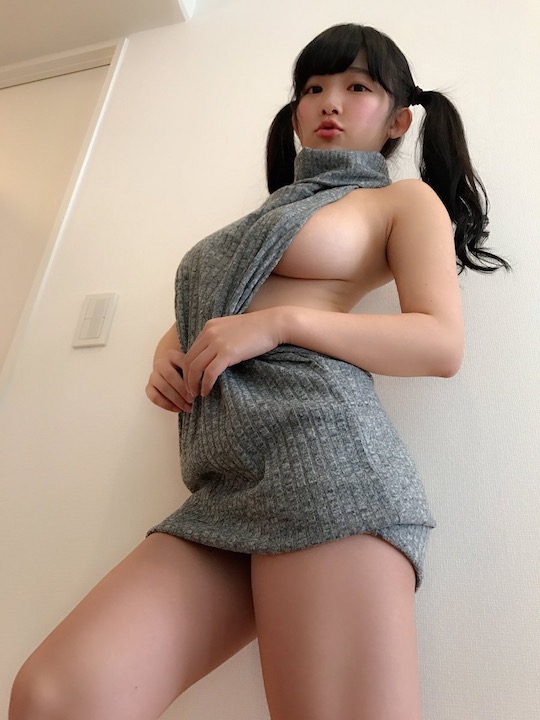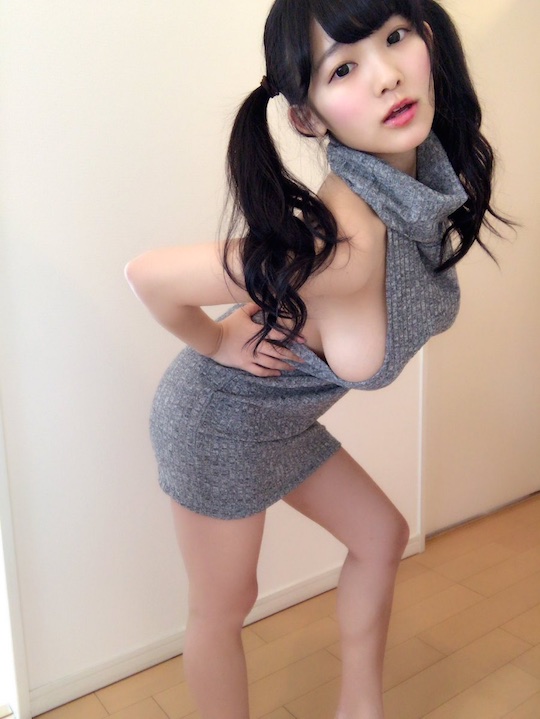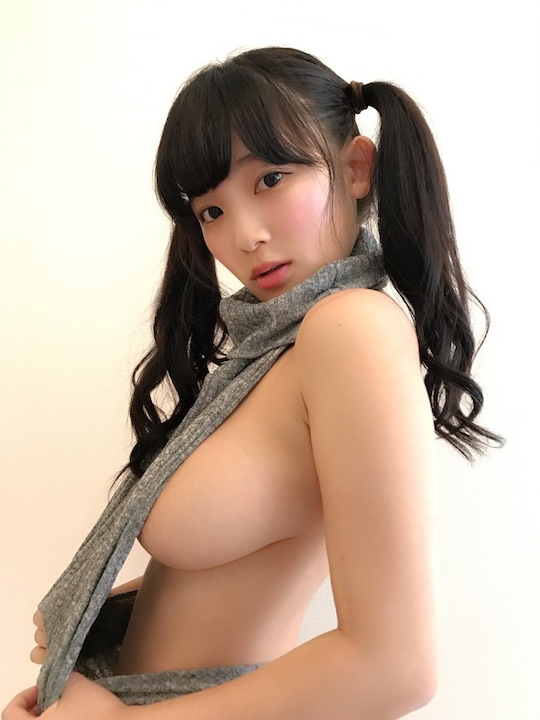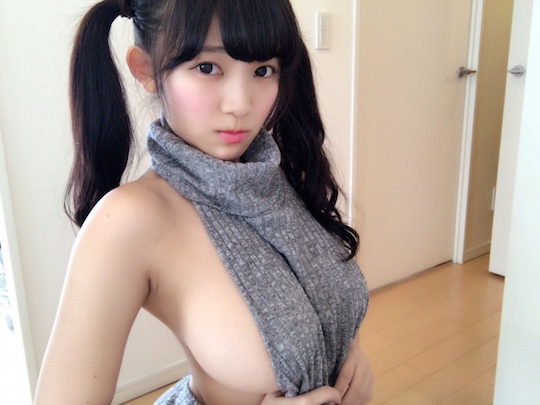 We know this is basically a whole article about two posts on social media but we think you'll agree that the images are worth it.
Apparently the particular garb Amaki is sporting is a "virgin-killing sweater", so named for its ability to fell even the most resilient of men. It shows off most of the back and some side boob. And with Jun Amaki, there's plenty of side book to show.
Jun Amaki is getting some real mainstream exposure (no pun) these days, leading to regular television appearances. Her "talents" seem to consist just of her assets, however, so she is reduced to having other TV stars grope her on air.
Update! The Virgin Killer Sweater is now available from Kanojo Toys.