Written by: Taro on July 30, 2010 at 2:53 am | In
Hands-on Reports
|
Discuss (1) »
Recently I've been getting into bondage. Though I still steer clear of some of the tougher toys out there (nose hooks!), I love putting on the gear. There's nothing quite like the feel of thick leather wrapping around your skin.
Girls always tell me I'm hot but that doesn't mean I don't appreciate a good hood. Tennosuke is a Tokyo leather studio that has a HUGE range of hand-made BDSM toys.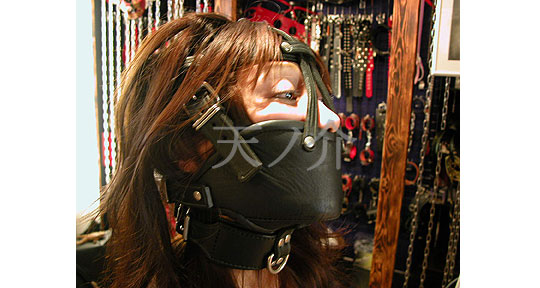 I've been trying them out. The newest on release is the "N Mask". Not sure what the "n" means — "naughty"? "Nihilistic"? Either way, it made me look like an executioner. Needless to say, I took Megumi to the gallows and back!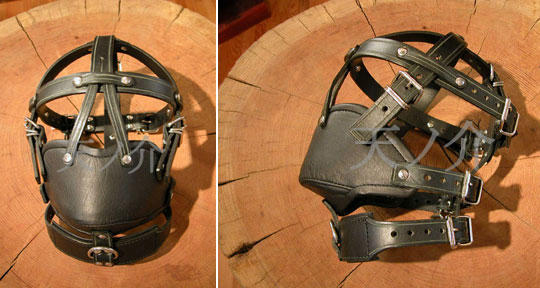 From executioner to jailer, next I tried on the Jail Mask bondage hood, which is like a grate over your face. (Though with useful holes for mouth and eyes!) The red one is the most vibrant and kind of erotic — or so Megumi told me!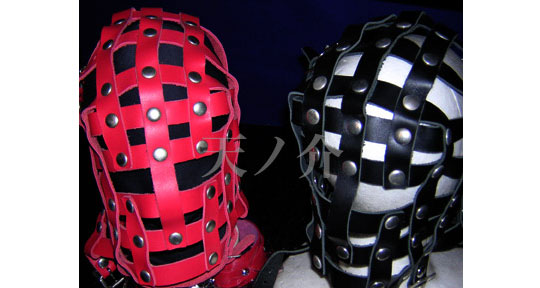 Tags: bondage, japanese bondage
Category: Hands-on Reports
Other categories: Erotic Japan Blog, Product Releases
1 Comment »
RSS feed for comments on this post. TrackBack URI
You guys are freaks! Love it!

Comment by Dino — August 24, 2010 #
Leave a comment
Presented by Tokyo Kinky