The best movie sex scenes by Japanese actresses
We've been tinkering with this list of Japanese movie sex scenes for a long, long time, and finally think it's ready to share with readers.
What follows is a highly subjective list — more our personal favorites than anything else — and, for convenience sake, restricts itself to just the past 20 years or so. We will also continue to update it.
It was intended as an expansion or continuation of our previous list of Japanese actresses who are happy to do sex scenes — there are fewer than you might think! — and just grew from there.
Here are the ladies, arranged in alphabetical order.
Yumi Adachi
Yumi Adachi memorably went nude in Hanayoi Dochu (A Courtesan with Flowered Skin).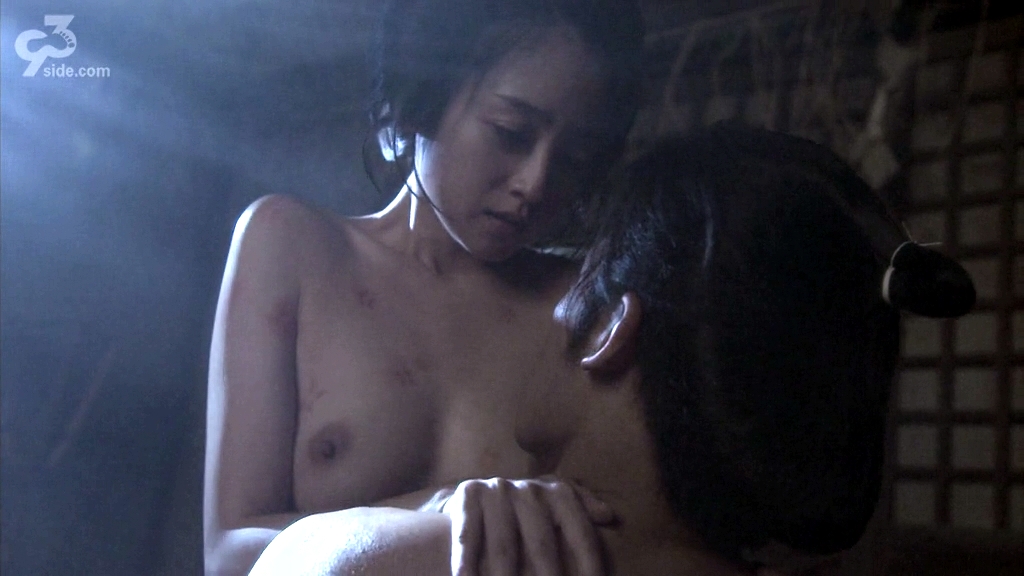 Rin Asuka
Not to be confused with the AV actress of the same name, Rin Asuka revealed a lot of flesh in White Lily.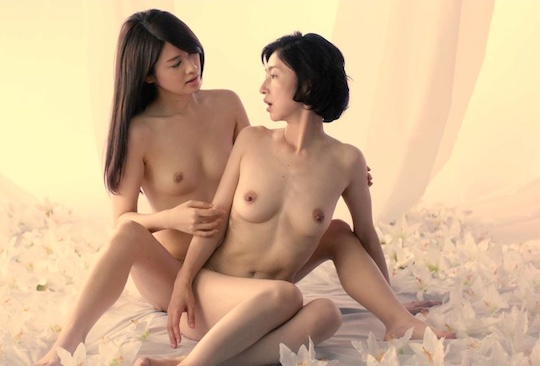 Yui Ichikawa
One of our favorite cuties, Yui Ichikawa went nude in Umi wo kanjiru toki (When I Sense the Sea, aka Undulant Fever).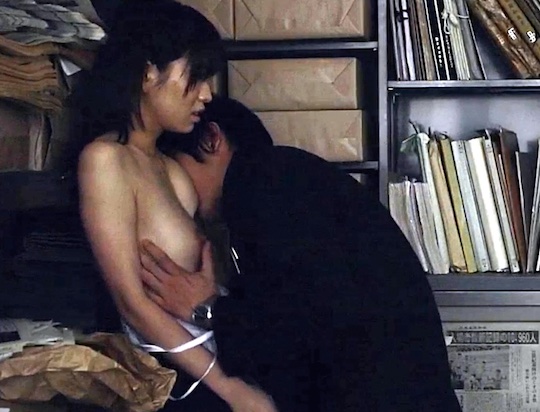 Mugi Kadowaki
Mugi Kadowaki has emerged as one of the most promising actresses of her generation. You can see her nude in Love's Whirlpool and Double Life.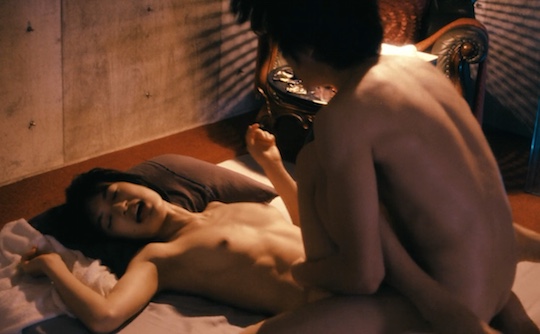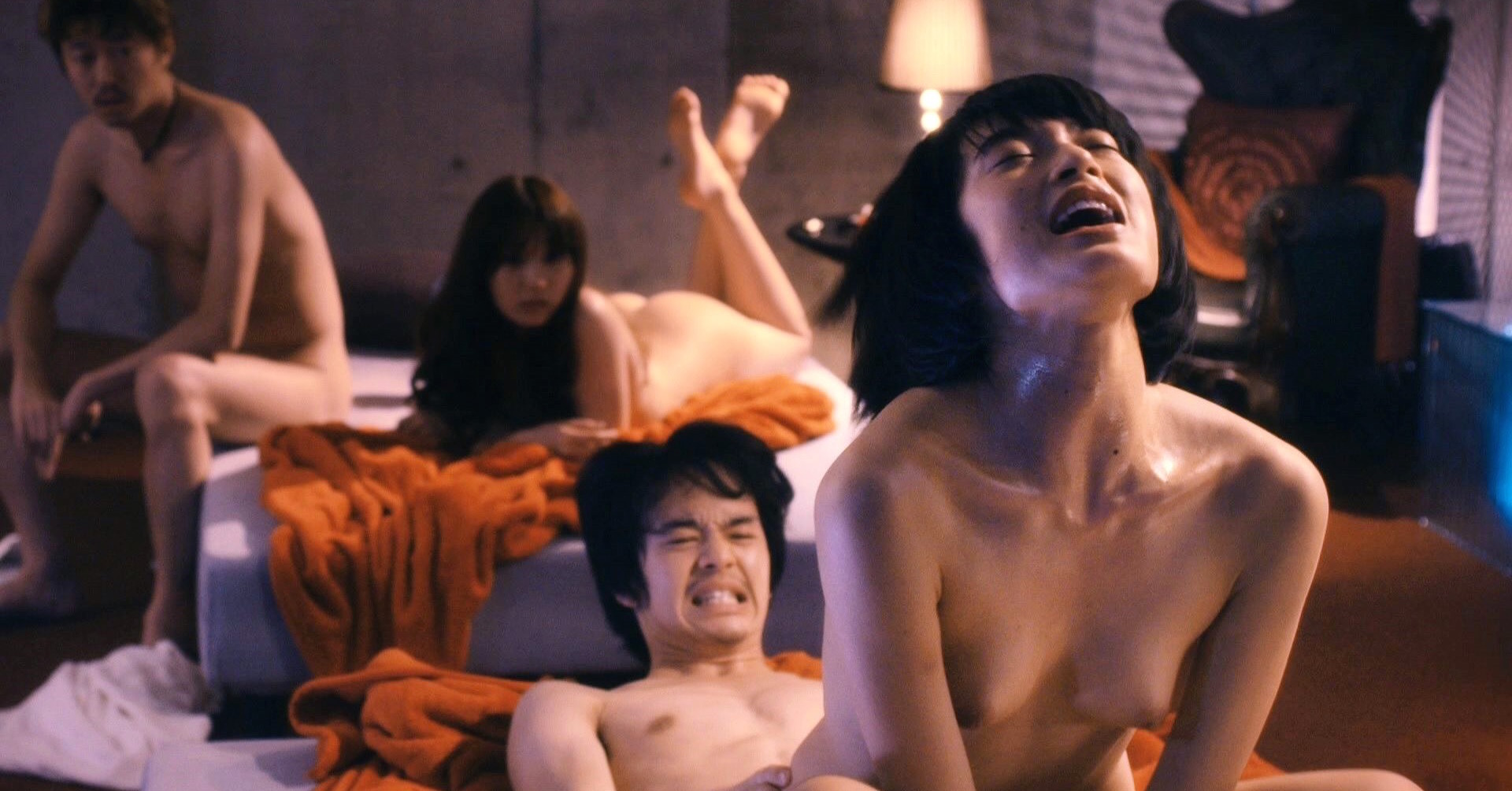 Megumi Kagurazaka
The busty gravure idol has been nude more than once, but her stunning sex scenes in Guilty of Romance remain impressive. Miki Mizuno also has a full-frontal nude scene early on.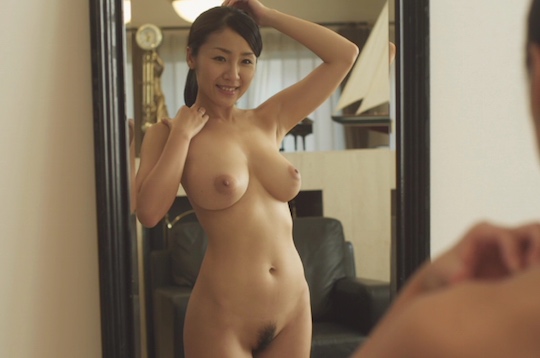 Noriko Kijima
The slinky Noriko Kijima had some kinky BDSM sex scenes in The Torture Club (aka Chotto Kawaii Iron Maiden). Her sex scenes in The Crawler in the Attic are also nice.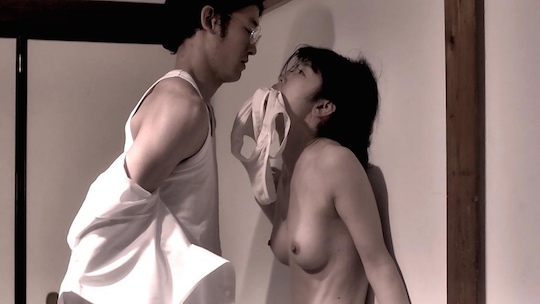 Anna Konno
The popular gravure model made her dreams come true with her nude scenes in the two-part film Ah, Wilderness, which really show her amazing breasts in all their glory.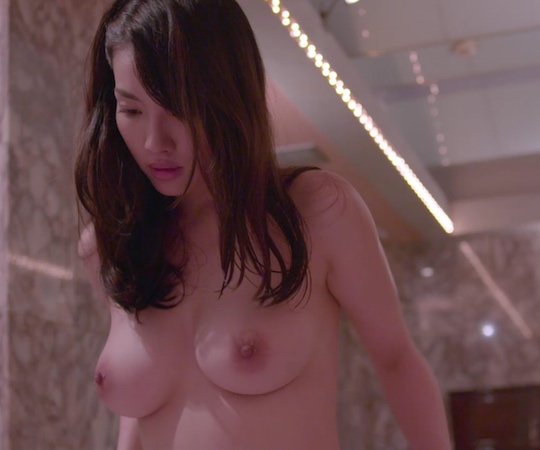 Yuki Mamiya
Also known as Yuki Mogami, this actress knocked us for six with full-frontal sex scenes in Sweet Whip and other hot scenes in The Crawler in the Attic and The Torture Club (aka Chotto Kawaii Iron Maiden).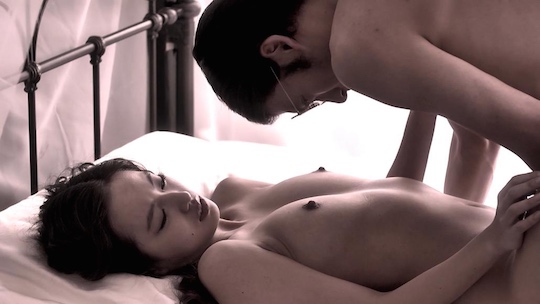 Yoko Mitsuya
Yoko Mitsuya showed off a little flesh in Love's Whirlpool but really went for broke with her role in Taksu.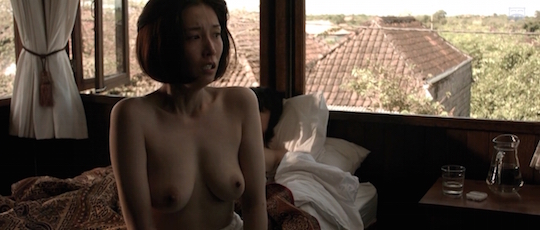 Kokone Sasaki
While we had already seen her nude photo shoots, it was still nice to see Kokone Sasaki do some great sex scenes in Hello, My Dolly Girlfriend, which also starred Mitsu Dan and Yuki Mamiya.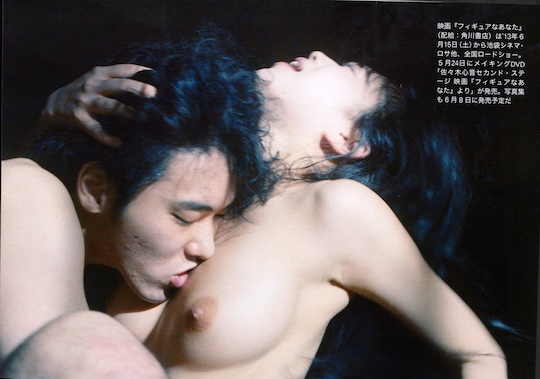 Nana Seino
The cute Nana Seino bared her breasts in Tokyo Tribe. One lucky guy gets to spunk all over them.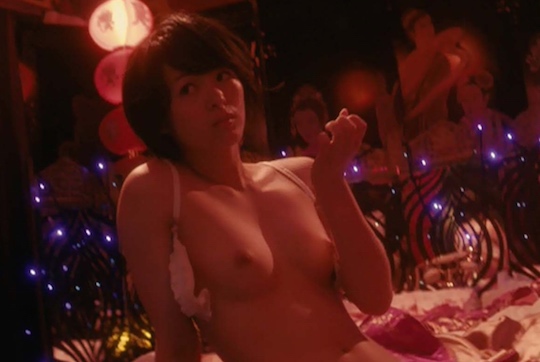 Anne Suzuki
Anne Suzuki exhibited her powerhouse body in her nude sex scenes in The Egoists.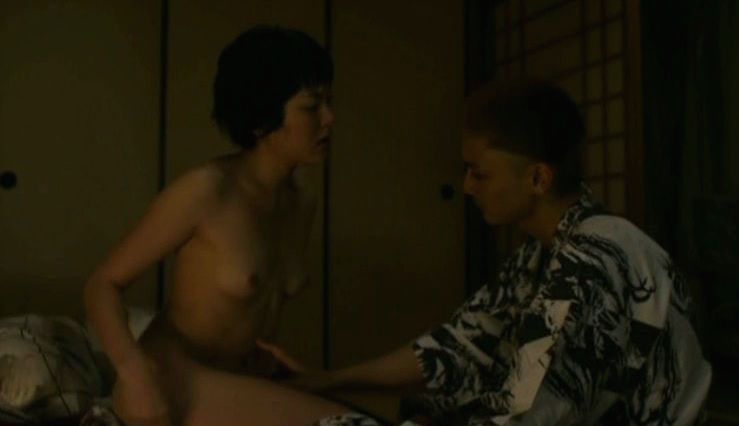 Ami Tomite
Ami Tomite made a splash in the pink film Antiporno, which gave us plenty of shots of her slender body.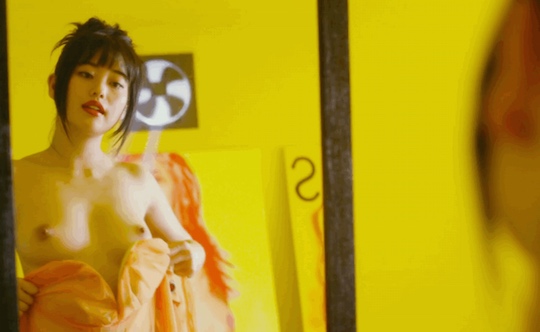 Naoko Watanabe
The criminally unknown Naoko Watanabe played a porn star in Nude, which obviously involved her shedding her clothes. She has a great nude scene in Silk, which also has one from Sei Ashina, and more briefly in the gangster movie Outrage.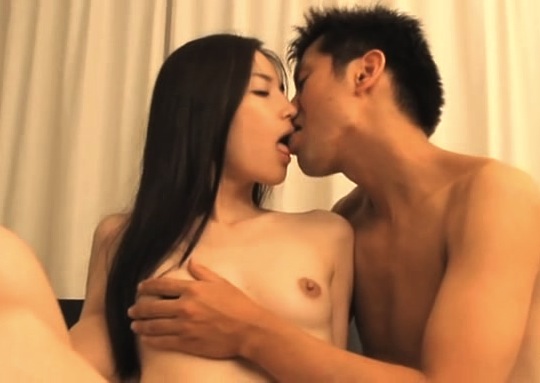 Maki Yoko
Maki Yoko displayed her ravishing bust in Veronika Decides to Die.
Yuriko Yoshita
Thogh her subsequent career has proved very anodyne, Yuriko Yoshita had several nude scenes and sex scenes, including when her nipples are licked, in Snakes and Earrings.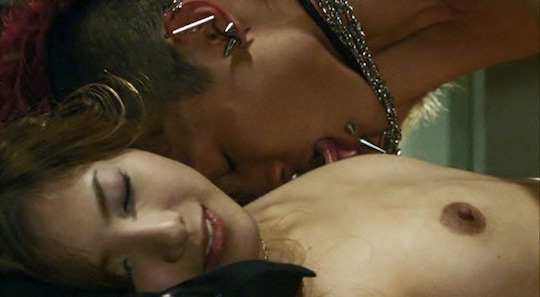 Honorable Mentions
The most obvious name missing here is probably Rinko Kikuchi, who has stripped off for the cameras at least a couple of times, though these are not really scenes we like (and her sex scenes in Norwegian Wood were downright disappointing).
She's almost an unknown but Riko did some memorable sex scenes in Suki demo nai kuseni.
Others include Miwako Ichikawa in Konsento and Another Heaven, Arisa Komiya's rather tame sex scene in Yumeji: Ai no Tobashiri, Chihiro Otsuka's scenes in Tokyo Refugees, and Mayuki Iwasa in Junan.
Machiko Ono also went nude in Masakiku Araba. Ayumi Ito showed us her breasts in Owl way back in 2004, though it unfortunately wasn't a sex scene. One of our favorites, Yuka Itaya left an impression with Yokobo (Desire) in 2005.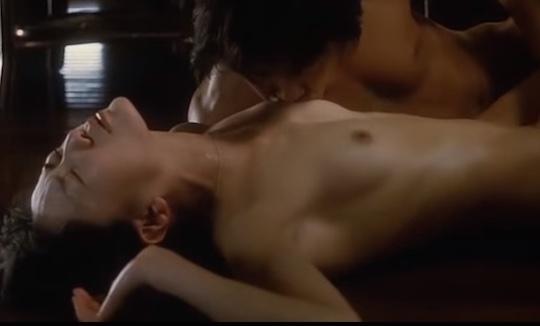 Sarara Tsukifune had some awesome sex scenes in Sekai de ichiban utsukishi yoru in 2008, including full-frontal nudity.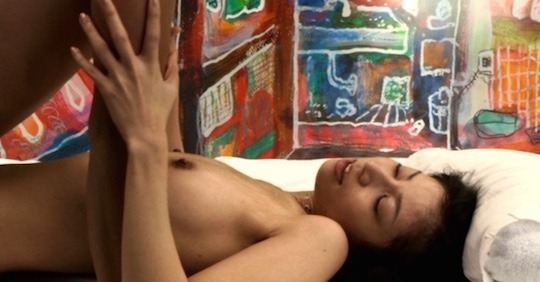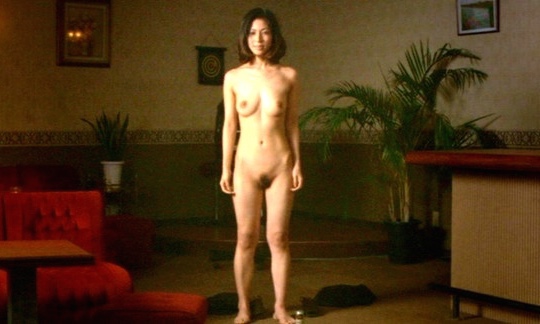 Tomoka Kurotani did a nice sex scene in the little-seen Tannka.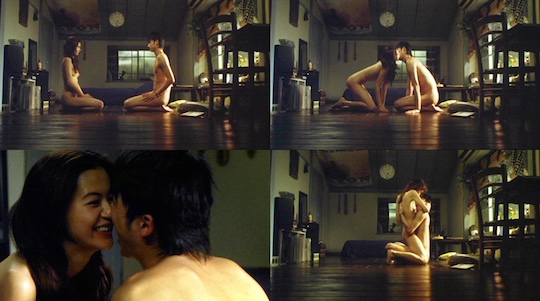 That's all for now. Did we miss any out that you particularly like?