Battleship and airship model parody masturbator toys are a seriously good nostalgia trip
We have a confession to make. Like a lot of young boys, we used to be a bit geeky. In particular, we loved models.
It probably started with building models of F14s and the like, before progressing on to the more hardcore delights of collecting and painting whole armies in the sprawling Games Workshop universes. And then somehow, we went beyond it and started doing more "grownup" stuff.
But we got a very large and very welcome burst of nostalgia when we spotted these two masturbator toys based on aircraft and battleship models.
The Blue Frame Uminari Battleship Masturbator and Blue Frame Amagake Airship Masturbator are a mini series of onahole toys with a curved, almost alien-like skin and texture, but which one-time model hobbyists will recognise as vehicles they previously fawned over.
The packaging is an awesome parody of the boxes for model kits that would contain an airplane, battleship or other vehicle to be assembled. There is even a scale indicator on the box!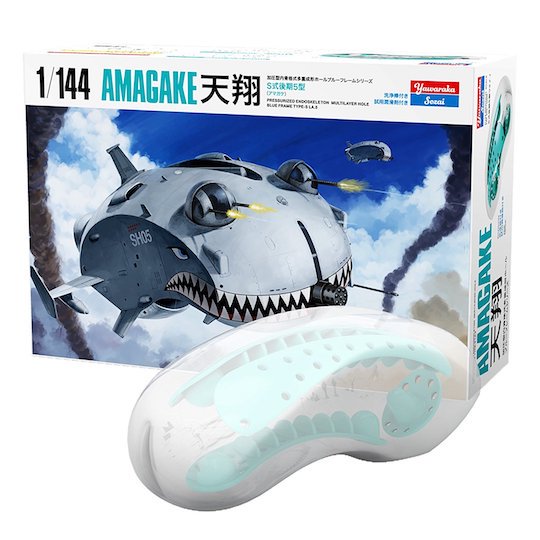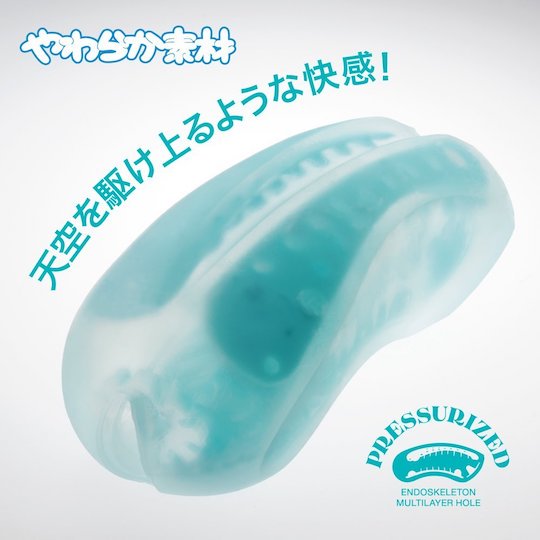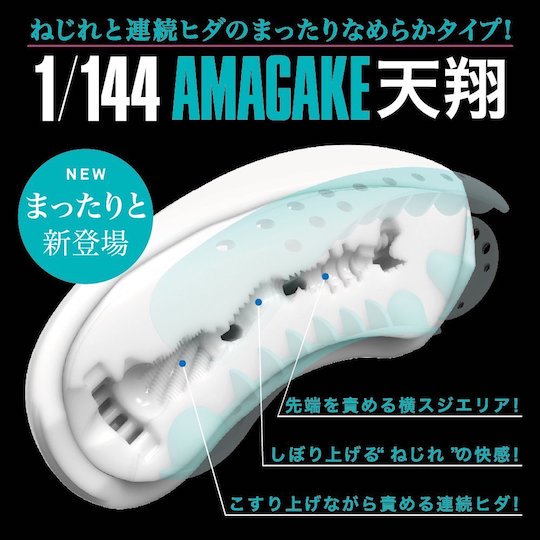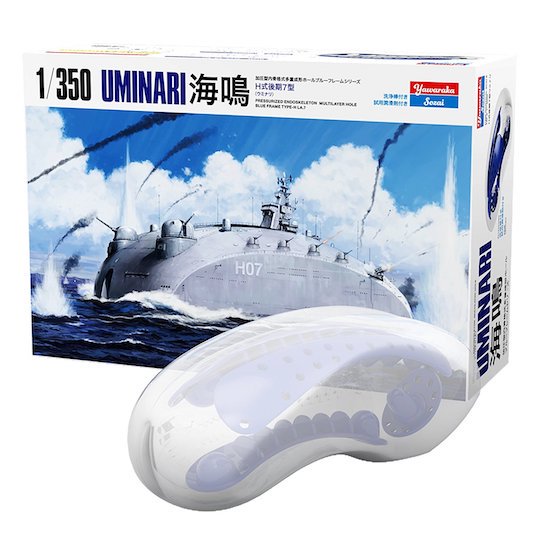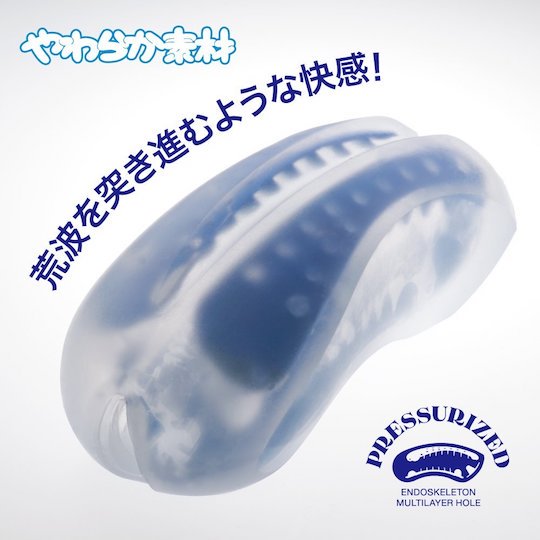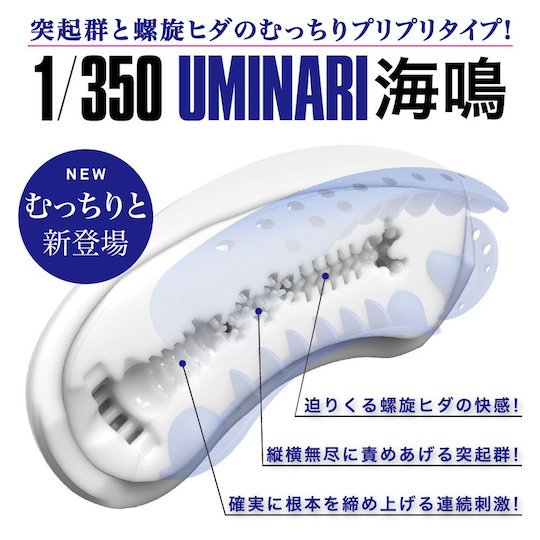 So these are two more to add to our burgeoning list of unusual Japanese sex toys, which currently includes a milk carton, grenade, navel penetration fetish toy, and ear penetration toy.
It's not only an amusing gimmick, though, since the Uminari and Amagake are genuinely effective sex toys. They have an innovative pressurized skeletal structure that enhances the pleasure you feel as you penetrate their vessels (excuse the pun).
And like any decent kit, there are also accessories included — in this case, lubricant and a cleaning tool.