Ayumi Hamasaki shocks internet with new appearance
Ayumi Hamasaki is the gift that keeps on giving. From her bizarre marriages and divorces to foreigners, to her ex-boyfriend's porn debut, and her ever-more desperate attempts to revive her career, there's always something new to say about her.
But she hasn't been on our radar for a while. Where has she been? Courting more foreign men? Getting more plastic surgery?
Eating well, it seems, judging by these pictures.
This is Ayu at an arena concert in Yokohama, wearing a costume that showed off her newly voluptuous figure.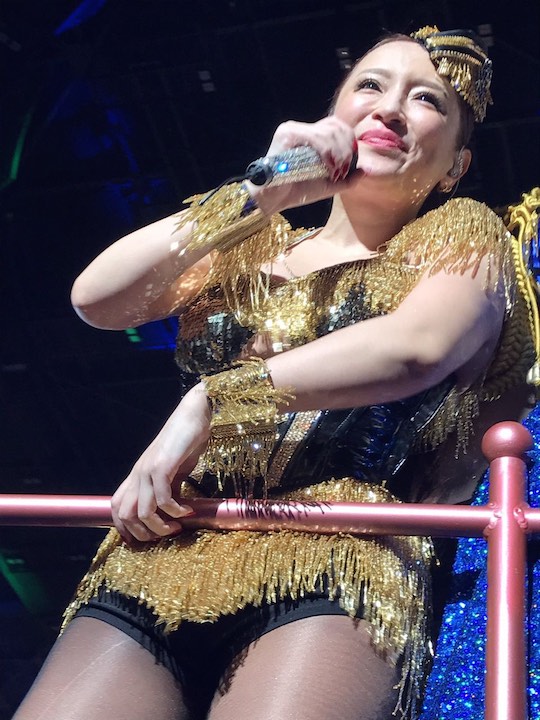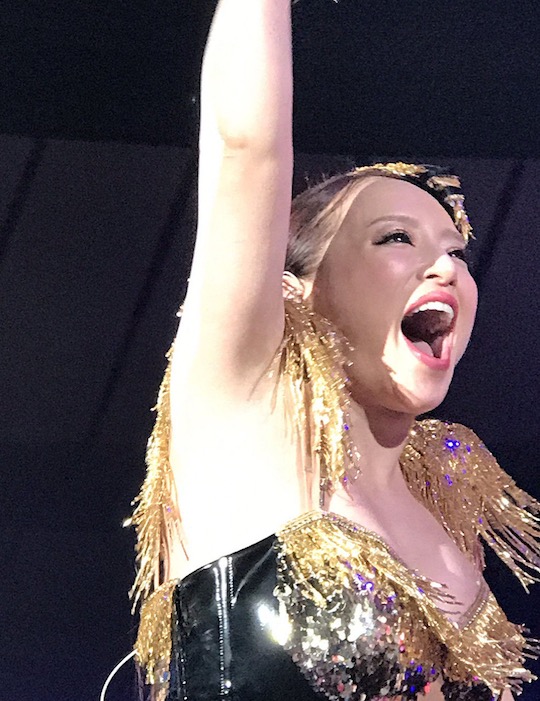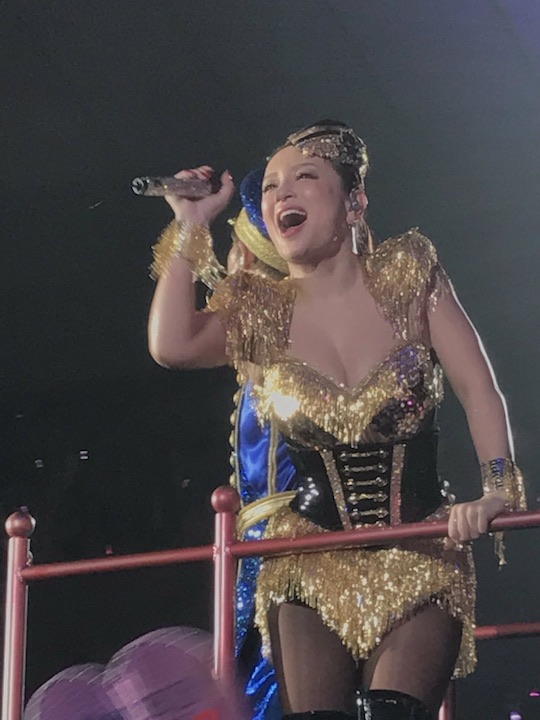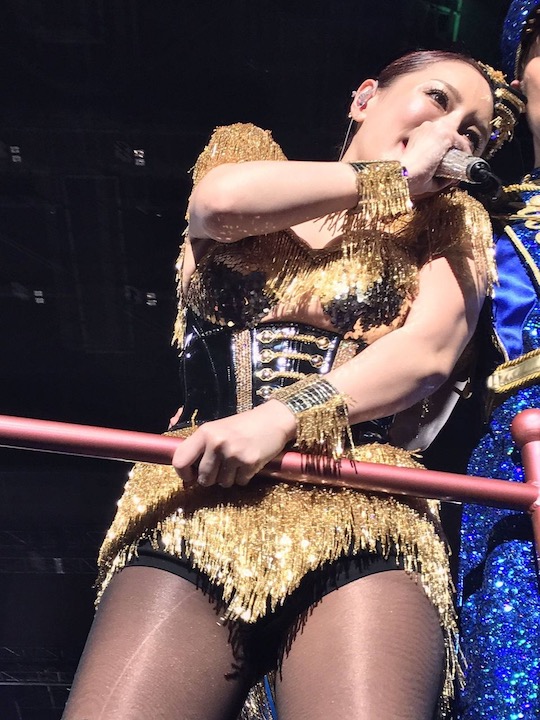 Many have remarked online about how bad the 38-year-old looks, plus it seems to be a kind of imitation of the comedienne Kazuko Kurosawa.
We're not criticizing at all, since we personally like a lady with a bit of meat — much more preferable to usual skinny Japanese model with no bust or butt to speak of. We think Ayu is still a stunner.
What do you think of Ayu's new look?