Written by: Kazuki Kintama on January 3, 2011 at 2:50 pm | In
Erotic Japan Blog
|
Discuss (1) »
In a quick private Las Vegas ceremony at A Little White Chapel on January 1st, Ayumi Hamasaki married a foreigner.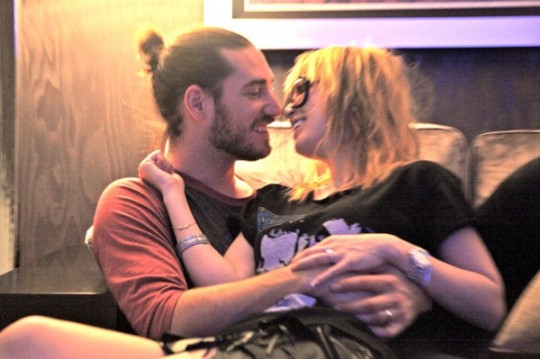 That is to say she married Manuel Schwartz, an Austrian actor who has been living in Los Angeles. Yahoo Daily News also reports that the two met during the filming of Hamasaki's new wedding anthem "Virgin Road".Ironically enough, he plays her husband in the video. Here's a short clip as AVEX has blocked the full video from appearing on Youtube.
This is quite big news in Japan as, generally speaking, Japanese celebrities almost never marry foreigners. We'll have to see if Ayumi's nuptials will hold up or will go the way most Las Vegas weddings end up. Hung over and annulled. But if you're not interested in love, just in seeing interracial couples go at it, I can highly suggest Interracial Japan. I myself make it a point to keep my interracial relationships off the site and in my bed. Happy hunting!
Tags: Ayumi Hamasaki, Interracial
Category: Erotic Japan Blog
Other categories: Hands-on Reports, Product Releases
1 Comment »
RSS feed for comments on this post. TrackBack URI
[...] had a notorious short-lived marriage to Austrian actor Manuel Schwarz, which ended in late 2011/early 2012, ostensibly due to Ayumi wanting to spend more time in Japan [...]

Pingback by Tokyo Kinky – Sex and Erotic in Japan » Does Ayumi Hamasaki have a new foreign lover? — June 28, 2013 #
Leave a comment
Presented by Tokyo Kinky