Written by: Tadashi Anahori on January 18, 2012 at 12:21 am | In
Hands-on Reports
|
Discuss (2) »
If you like it hard and if you're a hard guy, then this Chokouha Brick will get your groove going… hard!
When we first saw Kanojo Toys were offering this unusual masturbator, we must admit we were confused. What is it? Why is it designed like a kind of black block?
As you know, onahole masturbators are typically shaped like vaginas, sometimes buttocks, or with hips and thighs. At any rate, realistic feminine aspects.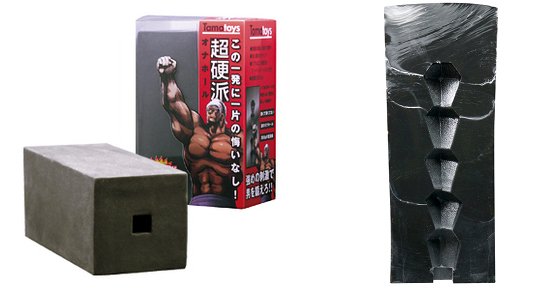 Not so, the Chokouha, which means "Super Tough Type", and is a reference to Kouha tough guy groups and anime.
Forget soushoku danshi, or "herbivore" men who like shopping and preening. Kouha guys are hard and tough. They like drinking, fighting and fucking.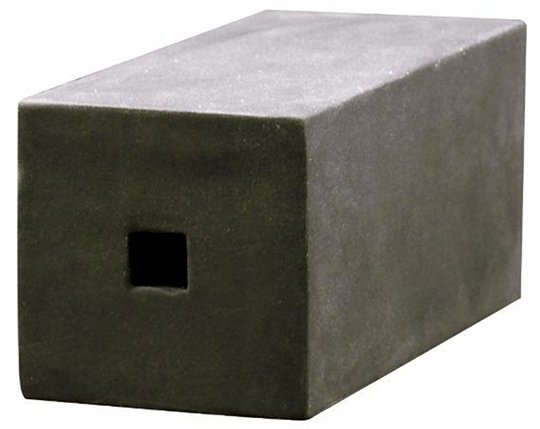 Kouha guys may belong to a gang and don't give a shit about social niceties. Animes like Fist of the North Star feature prominent Kouha characters. Forget K-ON or Love Plus. It's all about guys beating the crap out of other guys!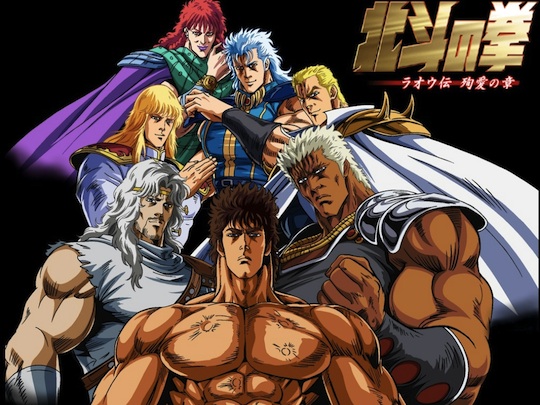 This is their masturbator, giving you a hard sex sensation all the way. If you not satisfied by the soft and sensual sex you can get with a regular onahole — and boy, I must say, I like both — then try this brick, for that ultimate tough guy experience! Hey, if you are competitive, you can even try to out-pump other guys too!

Tags: japanese sex toys, masturbator, Onaholes
Category: Hands-on Reports
Other categories: Erotic Japan Blog, Product Releases
2 Comments »
RSS feed for comments on this post. TrackBack URI
[...] I was recently with the Chokouha Masturbator, kind of like a giant black block. But then I gave it a try and saw how well it [...]

Pingback by Tokyo Kinky – Sex and Erotic in Japan » Shobon masturbation ball is 2ch-themed character onacup — February 2, 2012 #

[...] seen before how unusual-looking sex toys can prove surprisingly effective, and this is no exception. It's a kind of black funnel [...]

Pingback by Tokyo Kinky – Sex and Erotic in Japan » Glans Licking Girl blow-job masturbation machine — April 26, 2012 #
Leave a comment
Presented by Tokyo Kinky