Written by: Tadashi Anahori on August 19, 2012 at 11:55 pm | In
Erotic Japan Blog
|
Discuss »
American reputations in Japan are not the best, it has to be said, especially if you happen to be a member of the military forces stationed at various points around the country.
But we wonder if this latest development will have a positive or negative effect on relations…
A navy petty officer has ben arrested for inflicting injuries on two Japanese guys — punching them and even breaking a nose — on a platform of a station in Yokohama.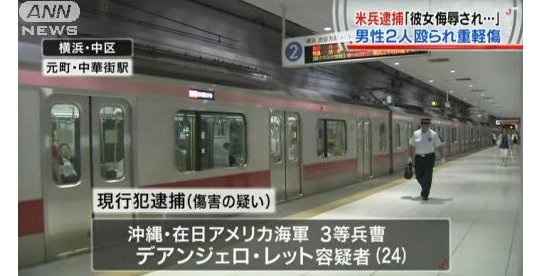 Why the ruckus? Well, apparently the Okinawa-based officer, D'Angelo Rett (24) (Note: name based on katakana — as yet cannot confirm alphabet spelling) was on the way home from out "playing" with his Japanese girlfriend.
Ever the gallant warrior, he overheard two male part-time workers (27) using "insulting" language about his girl at the Chinatown station.
Rett got angry and the result was broke noses.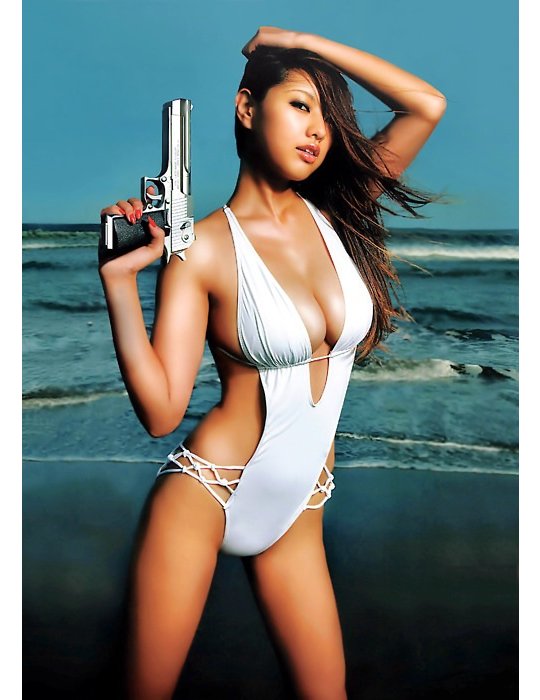 This kind of incident plays up to the stereotype of Americans — violent, unlikely to just let things go — but also rather sweetly shows the feminine, gentleman side to the Star-Spangled Banner. Women have rights and not every gaijin is a misogynist out for just one thing. He couldn't stand to see his lady get insulted and stood up for her!
Let's hope he gets off with a warning.
The response on 2ch has so far been pretty positive:
Not guilty!

Well, I forgive

Forgiven

This American soldier had a strong heart, right?

I forgive this. The American soldier wasn't the bad one. I reckon even I would have punched them.

Tags: Crime
Category: Erotic Japan Blog
Other categories: Hands-on Reports, Product Releases
No Comments yet »
RSS feed for comments on this post. TrackBack URI
Leave a comment
Presented by Tokyo Kinky