Written by: Tadashi Anahori on September 22, 2011 at 12:32 am | In
Erotic Japan Blog
|
Discuss »
You join a website specializing in getting Japanese women. It's available in English, French, Korean and various others languages.
You meet a girl, tell her you are a doctor, and impress her with your Japanese skills. Hey presto, the girl's yours.
Well, Fumiko married Anthony Simoneau, a former dental technician in the Navy, who she met through online dating. Things didn't go so well for them in America and Anthony filed for divorce in 2002. He retracted the papers, though, just when Fumiko coincidentally had received a large inheritance and suddenly Anthony started buying cars and boats.
Then Fumiko disappeared in 2007 and Anthony claimed she was setting up a new home for them in Hawaii, and never reported her missing.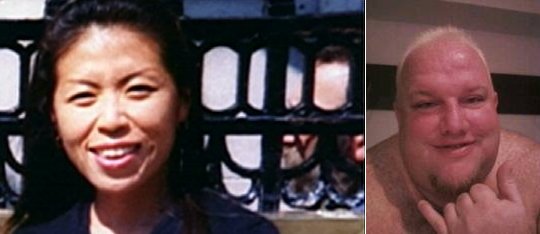 Now a body has been discovered in the Californian desert and finally this seedy mystery may be reaching its conclusion! It just needs to be identified now and the perpetrator brought to justice…
Anthony Simoneau apparently has an online reputation for Japanese ladies, having also seemingly worked over female users on sites like JapanCupid.com. Simoneau "promised them love and marriage and then took their money," with one woman warning "do not believe any of his lies" and "he has no morals or conscience."


Category: Erotic Japan Blog
Other categories: Hands-on Reports, Product Releases
No Comments yet »
RSS feed for comments on this post. TrackBack URI
Leave a comment
Presented by Tokyo Kinky