Written by: Kazuki Kintama on August 29, 2012 at 11:54 pm | In
Product Releases
|
Discuss »
Not all manga is One Piece and Doraemon, you know!
Akira Narita is a Japanese mangaka (comic book artist) who gained a cult following for writing manga about his experiences with girls at terekura, the "telephone clubs" where you can go and contact girls willing to go on "dates". They are of course basically just euphemistic portals to amateur prostitution.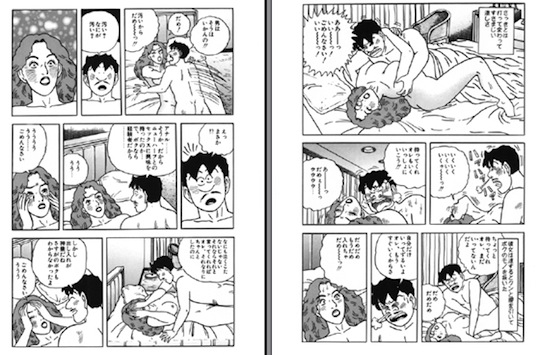 He claims to have had sex with 400 girls in this way and describes as such in his manga, including his various techniques.
In more recent years he has been collaborating with adult toy makers to produce a series of sex toys in his inimitable cheeky style.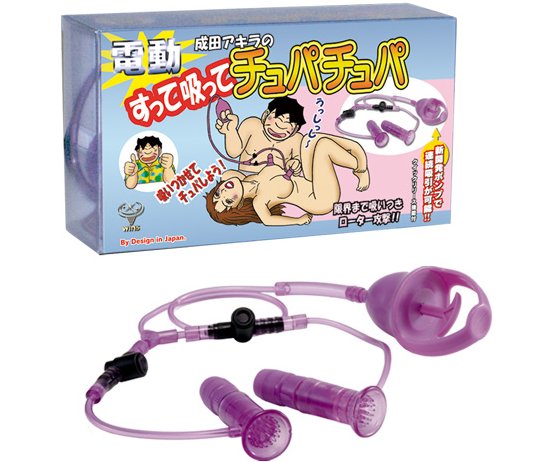 These include the Chupa Chupa Nipple Suction Vibe, a hand pump breast vibrator that can produce fiendishly ticklish stimulation on your partner's breasts.
He has also created a series of lubes with aroma and the Bokkin, a special fit-all penis sleeve that adds girth and pleasure. It's a silicone sleeve that fits over your little guy and turns him into….well, a big guy.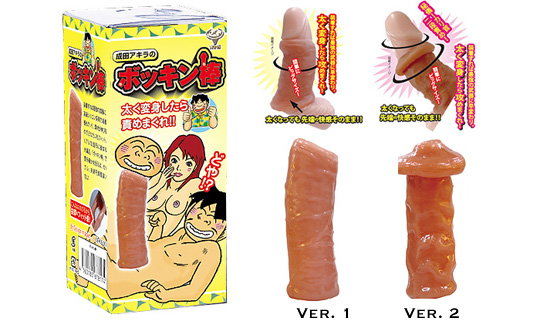 Tags: japanese sex toys
Category: Product Releases
Other categories: Erotic Japan Blog, Hands-on Reports
No Comments yet »
RSS feed for comments on this post. TrackBack URI
Leave a comment
Presented by Tokyo Kinky