Akihabara Maid Onahole for maid cafe thrills every day
Do you like Akihabara maids?
Who doesn't?!
Even if otaku idol girls are not your thing, everyone can still see that an Akihabara maid cafe lady is a hottie that needs to be given the real customer attention she demands.
Now you can… with just your hand.
The Akiba Maid Onahole has been cloned from a genuine Akibahara maid.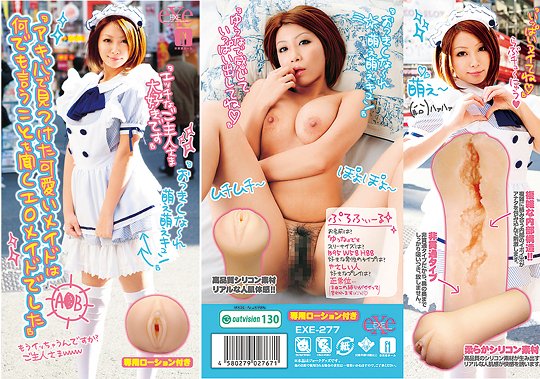 Now you can pump away inside a maid till your heart's content every day — and without paying the silly table charges they slap on you in Akiba.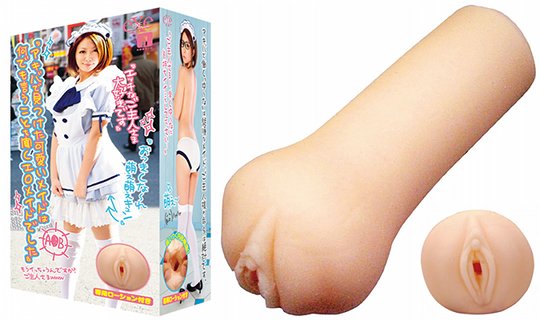 We visited one maid cafe last year and were a bit disappointed, to be honest. They were employing foreign maids and the whole place seemed catered to everyone's idea of a maid cafe, rather than just getting on with the job itself. It had almost become a parody of itself.
Saying that, this was one of those places giving out flyers on the street so we're sure there are some more interesting cafes if you are willing to search.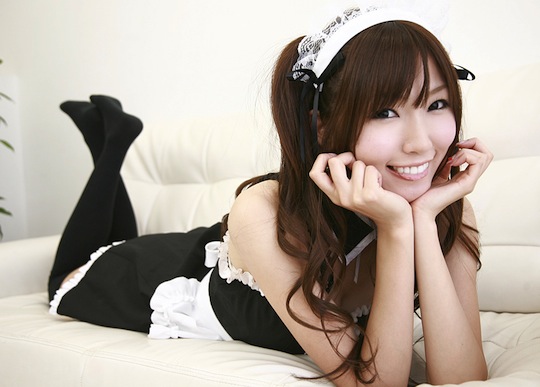 On a side note, Osaka's maids are offering more than just cups of tea these days too, if you know where to look. Osaka, ever the dirtier cousin of Tokyo, has a district called Nipponbashi (not to be confused with Tokyo's Nihonbashi, which is VERY different), a similar sort of place to Akiba.
There are now maid cafes in Nipponbashi who are still at school — AND they offer all kinds of "below the belt" services, reports Tokyo Reporter from the tabloids. You can get a "deep kiss", hug or even oral sex. Now that's what we call service.