AKB48's Yuka Masuda sacked for having sex
One of the hotter members of AKB48 (a group full, with the notable exceptions of Rie Kitahara and Haruna Kojima, of essentially banal looking girls stuffed down us unfortunate Japanese's throats daily with frequently sickening consequences), Yusa Masuda, has been forced to quit her "illustrious" career after it was revealed she was sleeping another minor celebrity, ISSA.
The couple met while working together in a musical earlier in the autumn.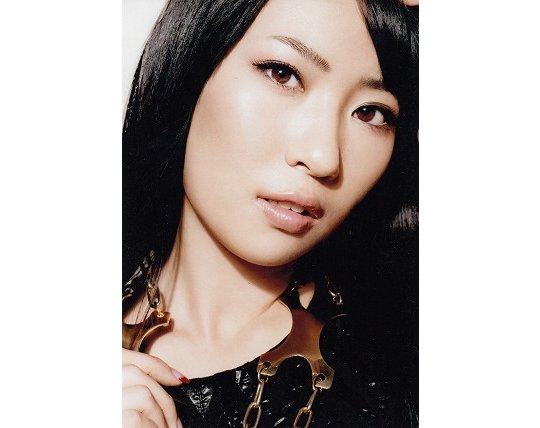 Her agency continues to deny her relationship with ISSA but she has as good as admitted her abhorrent sin of having sex by announcing her sudden resignation from the entertainment machine (ostensibly a music band) on her personal blog.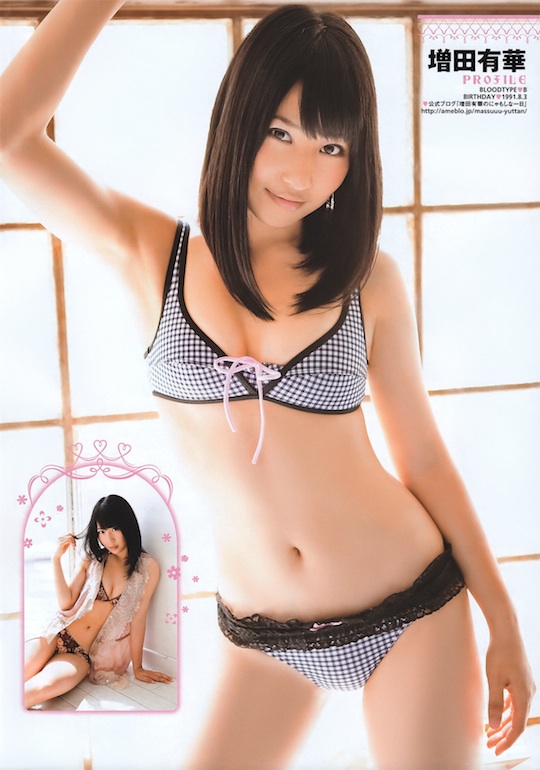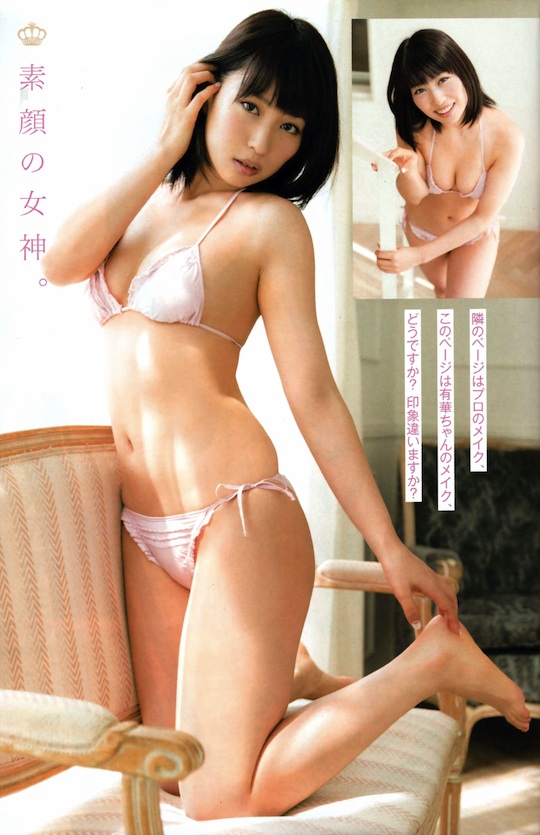 ISSA is the lead singer of band DA PUMP and is supposed to be engaged to another actress since December last year. So much for loyalty in love!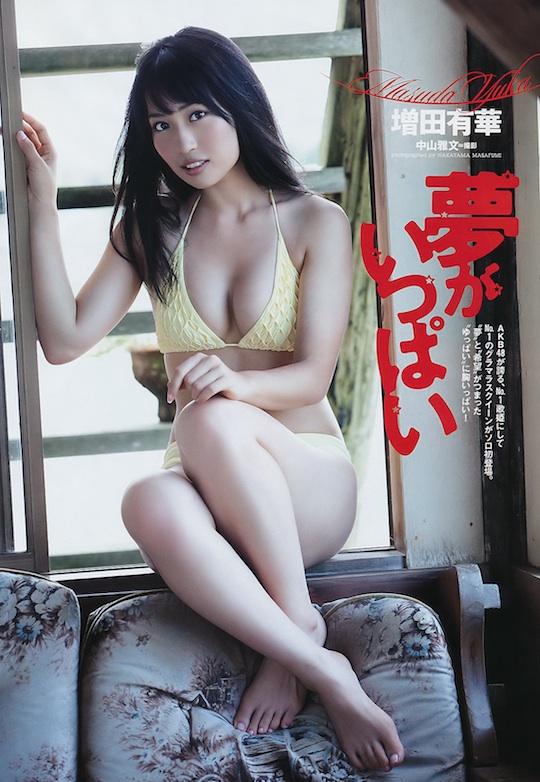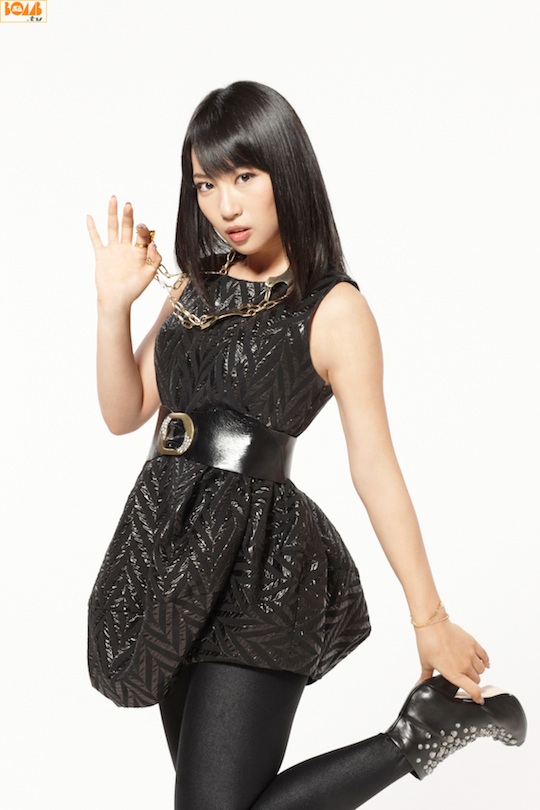 AKB has been having a series of scandals recently, not surprisingly considering how many members it has and how young they are — and the ridiculous schedules Akimoto and the management inflict on the girls, and the constraints demanded on their private lives.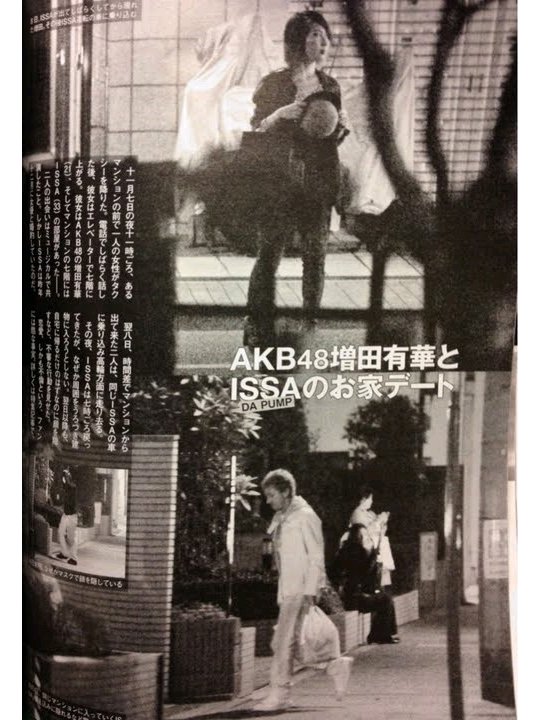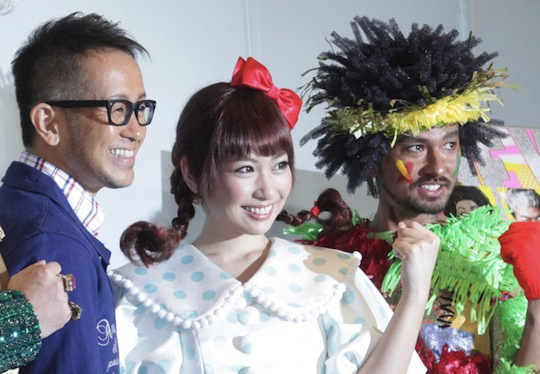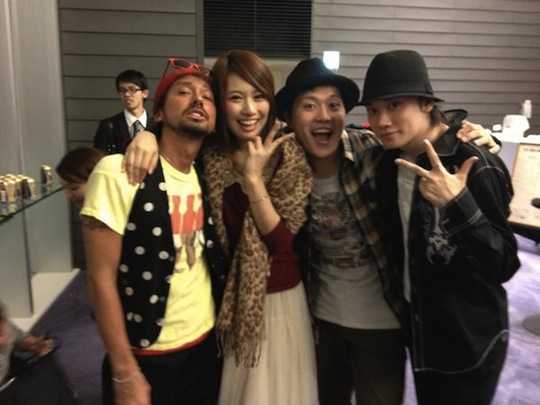 In spite of being required to have clean-as-a-whistle lives, they are also put in sexy photo shoots. No otaku fan or executive seems to find this a paradox.