Written by: Kazuki Kintama on December 25, 2010 at 6:16 pm | In
Erotic Japan Blog
|
Discuss (1) »
AKB48 members Oshima Yuko, Maeda Atsuko, Kashiwagi Yuki, Itano Tomomi, Kojima Haruna, and Watanabe Mayu recently appeared on the cover of Young Jump flaunting their young supple swimsuited bodies in the middle of Winter.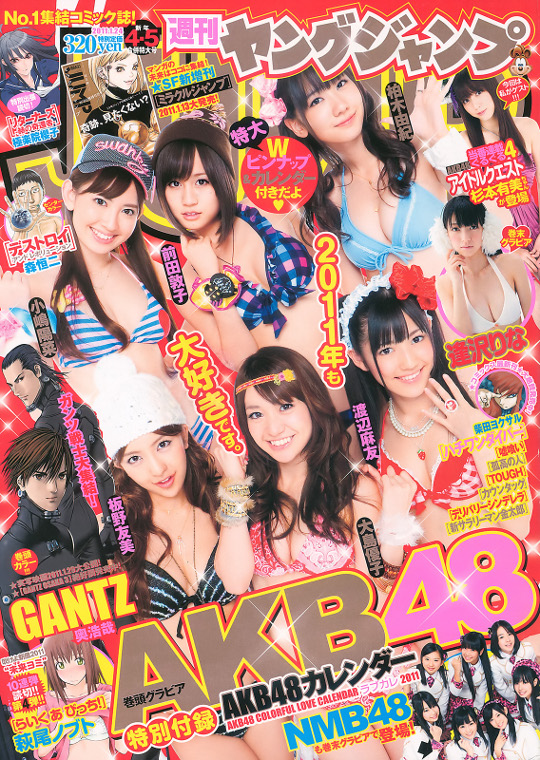 During the photo shoot, Yuko Oshima relayed to J Cast.com that even though it's the middle of winter she wasn't against wearing the swimsuit, rather she was quite happy to wear it. The reason she gave was health.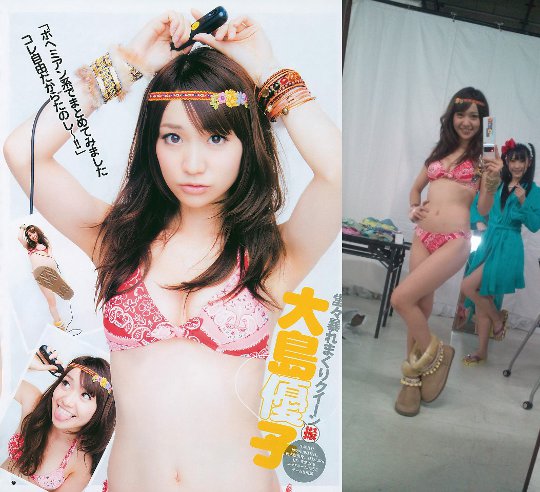 "Everyone should take a picture in a swimsuit once a month in order to make sure they are taking good care of their bodies," elated Oshima, "that will make sure people keep up with exercise and a healthy diet during the long winter months as well!"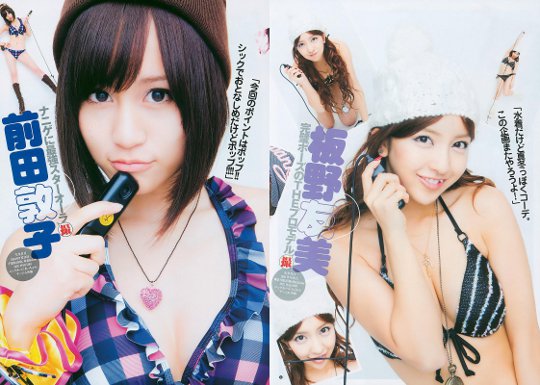 Easier said than done for the 22 year old idol who seems to appear almost daily showing off her assets on the cover of another magazine. Speaking of assets, here's a few more shots of the girls showing off their winter best.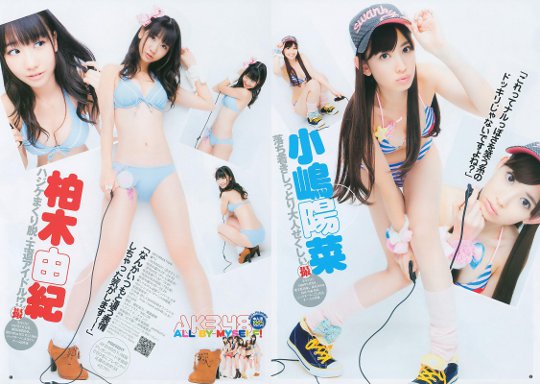 An easier way to stay healthy might just be to use the pictures and videos the AKB girls crank out and put in some exercise with one of the quality love dolls from Kanojo Toys.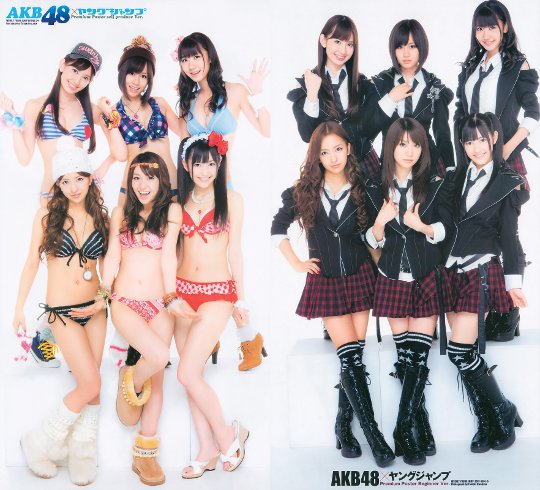 Thanks AKB48 and Kanojo Toys for keeping us healthy with sexy, feverish, daily exercise. Happy Holidays from all of us at Tokyo Kinky!

Tags: AKB48, Atsuko Maeda, idols, Yuko Oshima
Category: Erotic Japan Blog
Other categories: Hands-on Reports, Product Releases
1 Comment »
RSS feed for comments on this post. TrackBack URI
Well sex is also healthy,yuko. I hope she gonna join JAV and let her fans see how healthy her body is. Especially I love to see it uncensored, stat

Comment by Cecilia — March 5, 2012 #
Leave a comment
Presented by Tokyo Kinky