Written by: Kazuki Kintama on October 15, 2010 at 4:02 pm | In
Erotic Japan Blog
|
Discuss (1) »
This just in, Sayaka Akimoto has resigned as captain from Team K and her new boyfriend is older than her dad!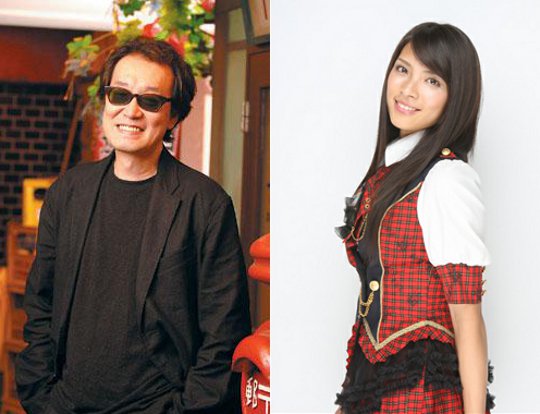 It has been reported on Yahoo Japan recently that the sexy 22 year old Akimoto has been seen not only out on the town with Ouji Hiroi, who is 34 years older than her, but they have also been spotted entering and exiting their respective residences together at night and leaving in the morning.
As many are well aware, AKB48 has a no dating policy that is quite strictly enforced. When asked about the situation, representatives for both parties stated that there must be some misunderstanding. Akimoto is not the only one to live in that apartment and that the odds that the two of them were alone at any given point in time are very low. My guess, the odds are about as low as AKB48′s performance skirts.

Tags: AKB48, idols, Sayaka Akimoto
Category: Erotic Japan Blog
Other categories: Hands-on Reports, Product Releases
1 Comment »
RSS feed for comments on this post. TrackBack URI
[…] members have been fired or demoted for daring to have sex with people. One ex-member, Riko Yamaguchi, even went onto a lucrative career in […]

Pingback by Tokyo Kinky – Sex and Erotic in Japan » AKB48 Rino Sashihara banished for sex with otaku fan — October 25, 2013 #
Leave a comment
Presented by Tokyo Kinky