Written by: Kazuki Kintama on May 9, 2011 at 3:23 pm | In
Erotic Japan Blog
|
Discuss »
Appearing to promote the new AKB48 off shoot "Not Yet", Yuko Oshima sat down with the super plastic Kano Sisters. Livedoor reports that Oshima had actually been wanting to meet the sisters for a long time and got her chance during a very intimate interview section on the music program "Hey! Hey! Hey!".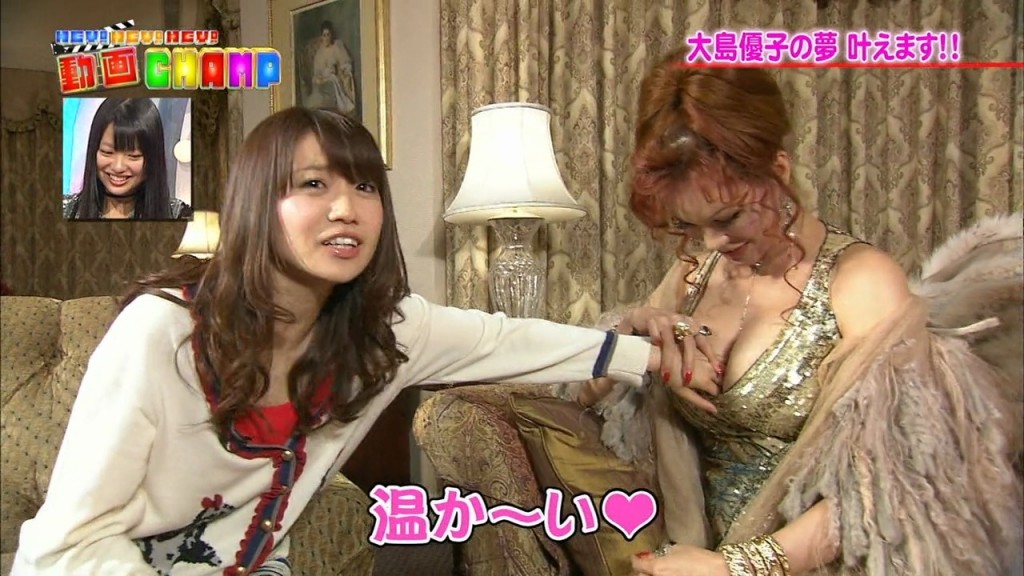 Not being one to mince words, Oshima dove right in saying she had been a big fan of the sisters and had a few requests very reasonable requests.
"I want to put my hand in your cleavage!"
"I want you to put my face in your cleavage!"
"Kiss me!"
The truth is that our adorable little Yuko isn't as innocent as she would seem. When asked about Oshima, the long legged Mariko Shinoda immediately said that she is basically a dirty old man. Evidently she is always feeling on the other girls' thighs and asses in the dressing room and simply being and all around perv.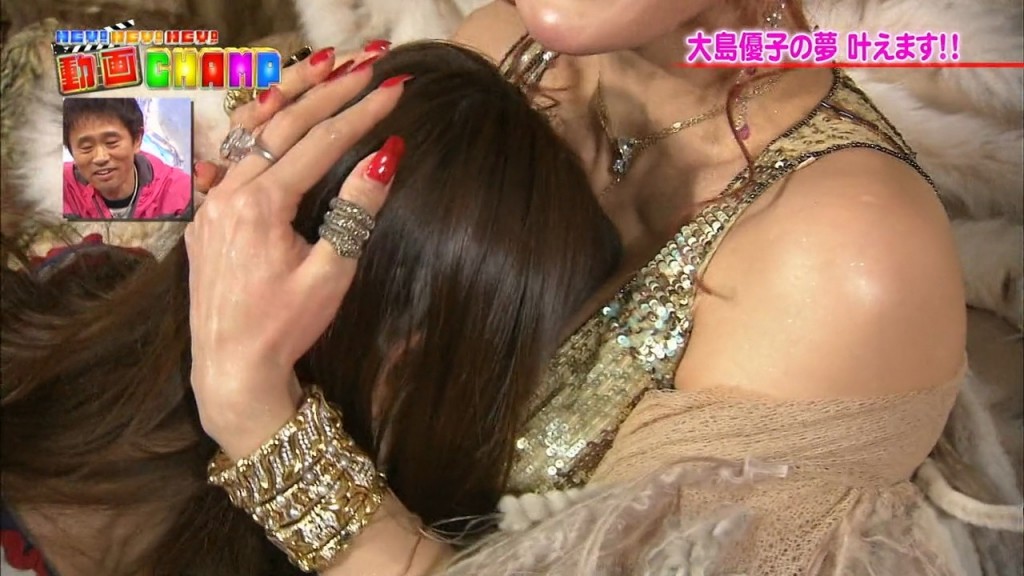 More proof to Oshima's sexy lesbian…I mean perverted behavior was shown on her official blog with pictures of her taking two hand fulls of Not Yet's voluptuous costume director's watermelons. Her face is priceless.
After a brief discussion with the Kano sisters, an elated Oshima's wishes were granted showing that even a hot little AKB member can get a hard on for T&A.
Note to self: Send busty girlfriend to Oshima Yuko's house with a video camera.
Want some fake boobs of your own? You know where to go. Worth every penny.

Tags: AKB48, idols, Yuko Oshima
Category: Erotic Japan Blog
Other categories: Hands-on Reports, Product Releases
No Comments yet »
RSS feed for comments on this post. TrackBack URI
Leave a comment
Presented by Tokyo Kinky