Written by: Tadashi Anahori on June 15, 2011 at 4:43 pm | In
Erotic Japan Blog
|
Discuss (1) »
It might seem more than a tad cruel to publicly name and shame the least popular members of your group while vaulting others onto a pedestal to flaunt at the head of your column (at least until the next election rolls around).
Then again, with 48 members to keep track of, the marketing team over at AKB headquarters are probably grateful for any help at all in that department – hate to put a dud on the next single cover, after all. Thus, we have the results of the 3rd Senbatsu Election to mull over.
The divine Atsuko Maeda has, somewhat predictably, nabbed the top spot in this year's rankings, knocking former reigning Queen Yuko Oshima into a not-unrespectable 2nd position. Undoubtedly buoyed by greater exposure due to her TV and film appearances, both past and upcoming, comely young Ms. Maeda's star continues to rise. Her starring role in the recently-released PV for AKB's 21st single 'Everyday, Kachusha' reflects this – we're not likely to see her fade into the background anytime soon, but that's hardly a cause for complaint.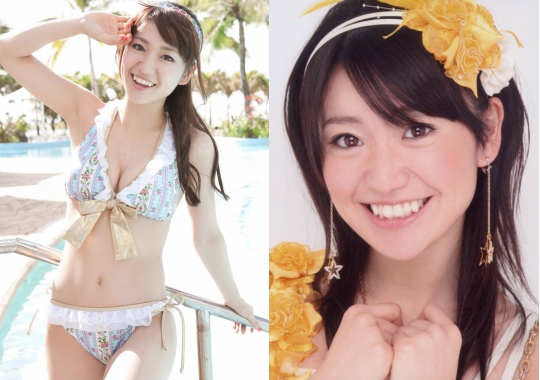 Elsewhere, the perpetually cute-as-a-button Tomomi Itano slipped a full four places, from last year's 4th to 8th position, a little surprising given the launch of her solo career this year has provided her no shortage of publicity (or are peeved AKB loyalists punishing her for the slight?).
Though gracious when interviewed about the drop, apparently unperturbed, she might do well to take steps to boost her image before the next election arrives. It would be a pity for that darling face to disappear into the featureless mass of background flesh that is, well, everybody else in AKB48.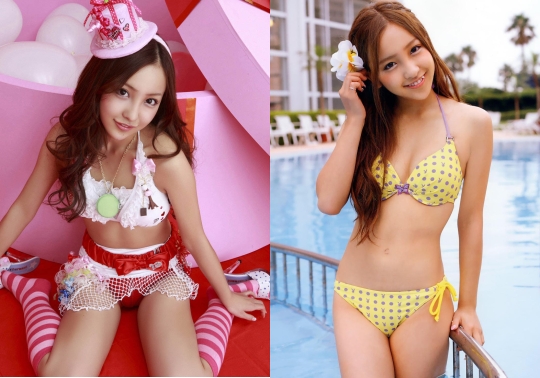 Tags: AKB48, Atsuko Maeda, idols, Itano Tomomi, Yuko Oshima
Category: Erotic Japan Blog
Other categories: Hands-on Reports, Product Releases
1 Comment »
RSS feed for comments on this post. TrackBack URI
Lovely pictures and I can't stop fantasizing her and I think the way she portray that beauty really captivated every man visiting this site.

Comment by sumisas madrid — June 29, 2011 #
Leave a comment
Presented by Tokyo Kinky