Written by: Tadashi Anahori on July 19, 2012 at 11:26 pm | In
Erotic Japan Blog
|
Discuss (2) »
AKB48 handshaking events, when fans can "meet" their idols, have come into attention again.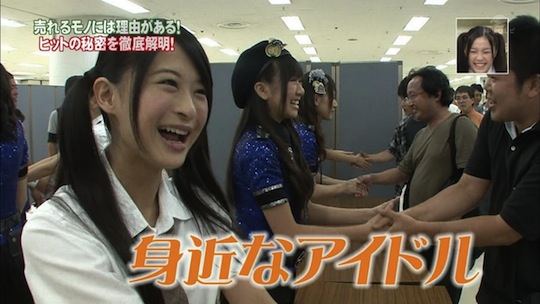 Team B's Rie Kitahara (21) — and probably only one of the only two genuinely hot AKB48 members — has fallen under the obsessive attention of one male fan, who wrote on an anonymous message board:
We argued about her hair [at a handshaking event]. It's bad of me but I think of Rie-chan totally as my think. It pains me that other people are appraising her.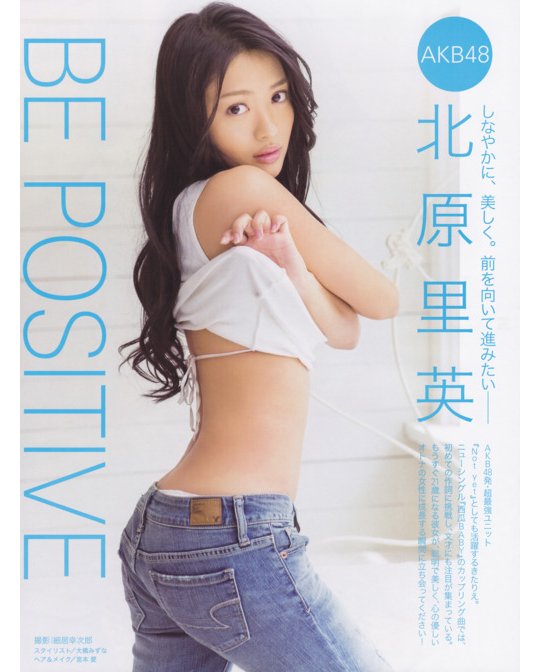 Countless otaku believe they are the actual boyfriends of the girls, which is why they react so ferociously when Rina Sashihara revealed herself to be not so innocent.
Each handshaking booth has its own bodyguard to make sure the fans don't get too personal. This is a real concern.
This month at a concert, a member of another otaku idol group, Momoiro Clover Z, had her breasts fondled by a zealous fan. (Although some groups are doing a lot to encourage this kind of intimate fan-idol interaction!)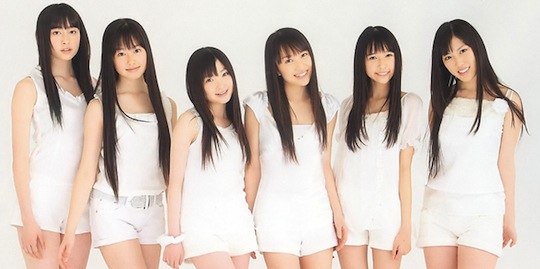 At concerts for Momoiro Clover Z now, audiences have to follow instructions on screens about when to sit down or stand up so that the organizers can control the horny crowds. This is apparently particularly the case when the idols get close to the audience seats. Just one surge of mass otaku energy and they would never be seen again!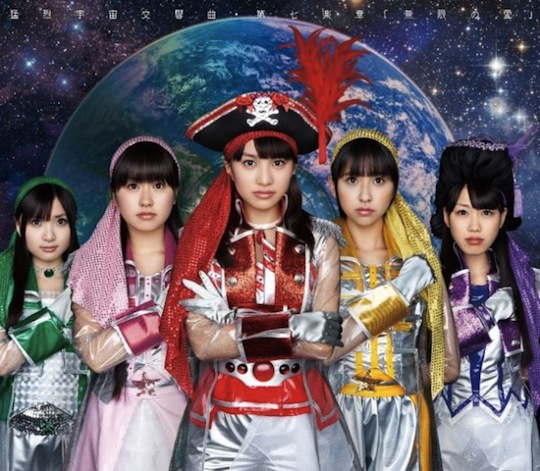 Some handshaking events attract 80,000 fans, with each member shaking hands with thousands. While their few seconds with their girl will likely stay in an otaku's memory forever, we certainly can't vouch for the same being the case for the girls.
The AKB48 handshaking events have become notorious for fans to impose themselves upon their meek idols. Stories abound of them saying dirty things to the girls, jerking off right before and leaving the cum for her to touch — and more!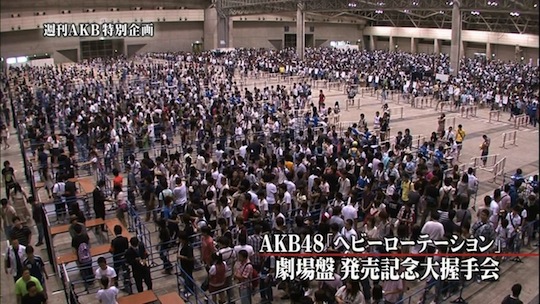 Still, if you market yourselves so ruthlessly and cynically as a sexualized group to such an alienated group of fans, then you can't then bite the hand that feeds you… or shakes yours.
Tags: AKB48, otaku
Category: Erotic Japan Blog
Other categories: Hands-on Reports, Product Releases
2 Comments »
RSS feed for comments on this post. TrackBack URI
These events look like potentially the biggest bukkake gangbang in history. Just have some hold off the security personnel, while others take turns with the idols. Youtube is waiting!

Comment by Wanna Be Japman — July 21, 2012 #

[...] is taking some time off after the state of her physique forced her to cancel a handshaking meet-and-greet event [...]

Pingback by Tokyo Kinky – Sex and Erotic in Japan » SKE48 Rena Matsui out of action due to fatigue — September 10, 2012 #
Leave a comment
Presented by Tokyo Kinky