AKB48 2013 calendar with AKB idol panties
The end of the year might still be months away but the merchandising machine knows no time limits for AKB48, whose new official 2013 calendar promises to include "god panties".
Needless to say, these are not real Japanese used panties but some sort of strange underwear advertised as both "eco" and "erotic". They are even made of paper!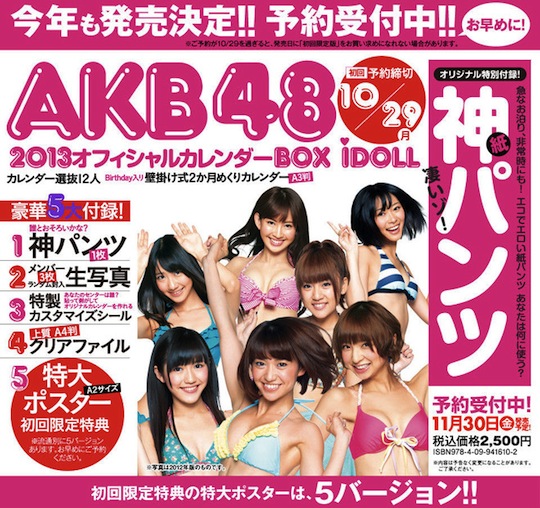 The lucky purchasers of the Akiba ladies' newest product will also be rewarded with a clear plastic file, a poster and some "live" photos of random members.
Reservations to get a copy start on October 31st.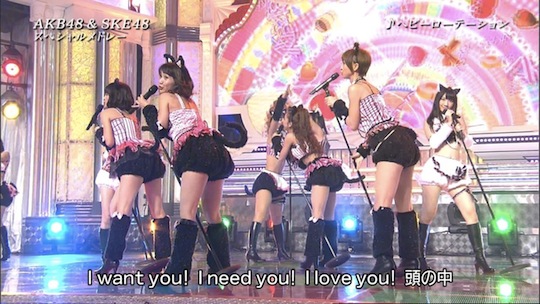 Needless to say, this is being criticized as the latest example of the group's blatant steps out of the music world and into the semi-pornographic one.
There are lots of fetish and porn magazines that offer used underwear as omake (extras), and this AKB48 calendar is clearly imitating them in pushing the definition of what customers will be buying it for — the actual calendar or the "giveaway".