Written by: Taro on April 19, 2011 at 12:09 pm | In
Erotic Japan Blog
|
Discuss (1) »
Our friends at Kanojo Toys have launched their first sex toys demonstration videos on youtube (KanojoToysDotCom) more than 3 years ago with some reaching unique video views of more than 700,000 viewers.
Last year they started with the first Japanese AV idol (Yuri, also featured on hardcore sites such as Interracial Japan and Japan Bondage TV) doing some product demonstrations in her maid outfit and this year they have started engaging a few more models to bring you free, sexy and fun product commercials.
Check them out HERE.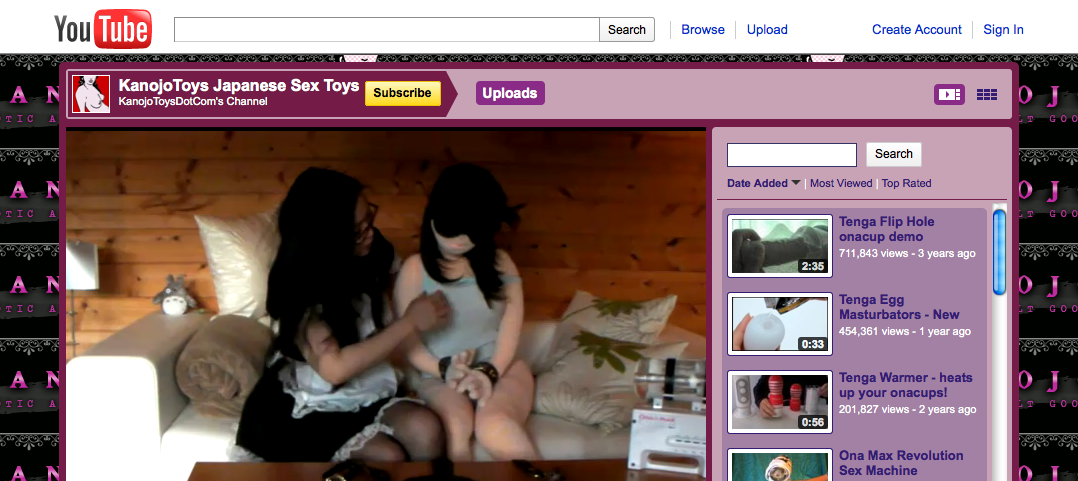 Another youtube account (KanojoFromTokyo1) for hand-on reports has been launched recently, and will feature sexy JAV idols enjoying the play with sex toys handed to them. Content is still on the low side but we heard that it will be regularly updated from now. Check it out HERE.

Tags: costume, Flip Hole, japanese cosplay, japanese sex toys, JAV, Onaholes, schoolgirls, Tenga Egg, Tenga Onacups, Vibrators, videos
Category: Erotic Japan Blog
Other categories: Hands-on Reports, Product Releases
Written by: Kazuki Kintama on April 10, 2011 at 3:20 pm | In
Erotic Japan Blog
|
Discuss »
Japanese sex toys are the most innovative in the world and it is no wonder that the country known for the largest production of porn, shows the same spirit in the sex toys industry.
On a seemingly daily basis new products pour out of the R&D departments to make sure we all get our better than great satisfaction along with the porn we watch.
Now we can get the perfect combination of porn and the sex toys we might use already or plan to purchase in the future. Updated on a frequent basis on XTube. Right now it features a horny Japanese MILF playing with all sort of toys and getting her fake bukkake and creampie. Also we could find some great videos showing one of Kanojo Toys hot Japanese sex doll with big tits in several poses.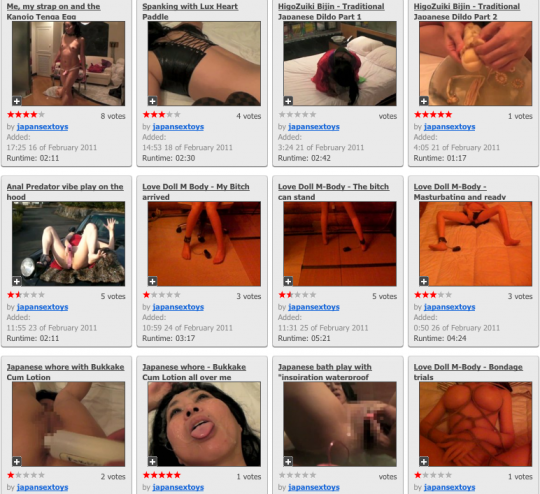 As we heard, within the next weeks there will be more and more of the porn and toy combination as well as some new, young model…looking forward to see it…
All products shown in the videos are available at Kanojo Toys, the biggest English-speaking retailer of Japanese sex toys.
Tags: japanese sex toys, JAV, pornography, Sex Toys, videos
Category: Erotic Japan Blog
Other categories: Hands-on Reports, Product Releases
Presented by Tokyo Kinky