Written by: Taro on May 28, 2009 at 8:32 am | In
Product Releases
|
Discuss »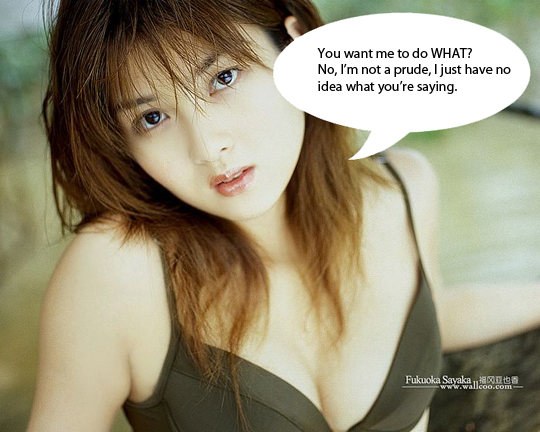 Want to try something new with your favorite J-girl, but can't exactly put your dirty fantasies into words she'll understand? This new paperback by Nate Jensen covers all the naughty vocabulary your standard English-Japanese dictionary misses. You can find "The Japanese-English Guide to Sex, Kink, and Naughtiness" at Amazon, but select entries are also published online at Pink Nihon:
ō eru (オーエル)
An office secretary. Not a sexual term by nature, but used so frequently in mens' enter-
tainment, that the term is worth noting. Office Lady = OL. The OL in Japan is much sought after commodity by countless businessmen and professionals throughout Japan. While the OL may be well-composed and well-mannered during the working day, the wild side comes out in the evenings and on the weekends.

kōnaihassha (口内発射)
(To) come inside a person's mouth. The term kōnai hassha is a good example of a Japanese compound word with a concise meaning that expresses an idea that takes a longer English phrase to represent.

maguro (マグロ)
Literally "tuna fish". A female that does not move very much during sex.
And a sample from the book: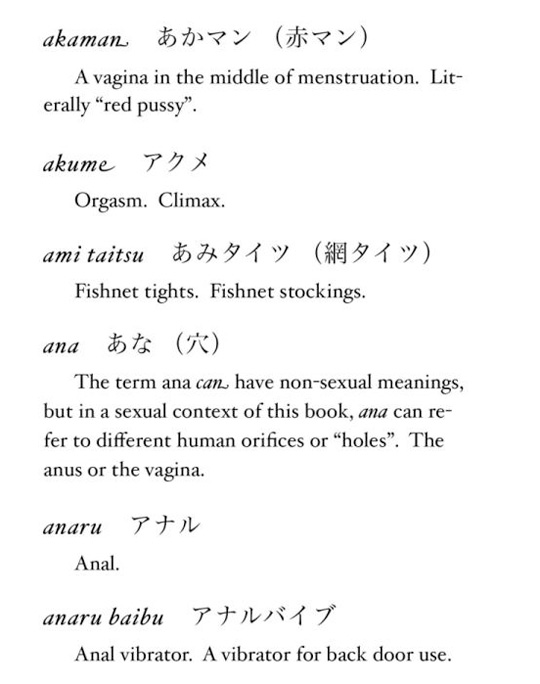 Whether you're looking for seifuku (schoolgirl costume), anaru biizu (anal beads), or a vaibu (vibrator), you can find them all (and more) at the KanojoToys Online Shop.


Category: Product Releases
Other categories: Erotic Japan Blog, Hands-on Reports
Written by: Taro on May 20, 2009 at 10:24 am | In
Erotic Japan Blog
|
Discuss »
Maria Ozawa, a 23 year-old half-Canadian from Hokkaido, has just become the number one adult video star in China, according to adult search portals.
Debuting on the AV scene in 2005, her exotic (from the Japanese point of view) looks and slender body took her to adult stardom. According to Yahoo! Japan, who snagged an exclusive interview with the hottie, it was probably her gravure appearance on the Chinese edition of FHM magazine that took her to the #1 spot. She's so hot, in fact, that she has her own onahole masturbator modeled after her!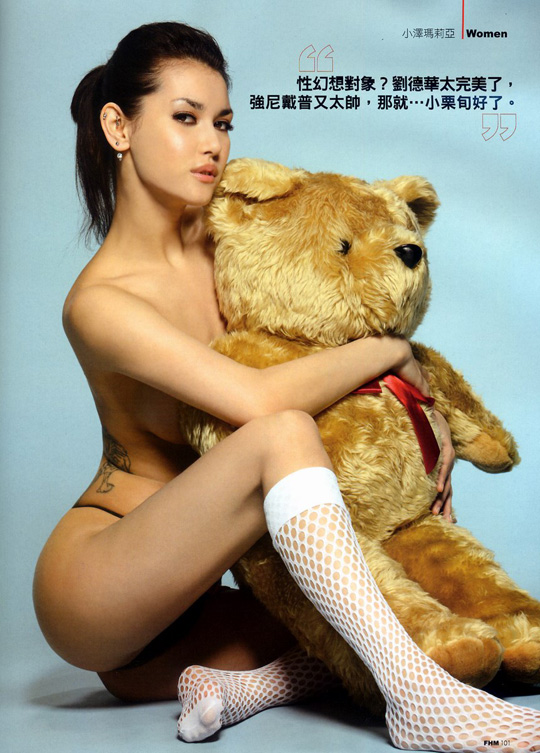 Interested in tapping this fine 35-23-34 product of cross-borders cooperation? She likes guys who listen to her more than she talks, and her personal sex symbol is Shun Oguri from the drama Hana Yori Dango. She also has a pink Nintendo DS and Playstation 2, but elite Halo skills probably won't take you too far with this international masturbatory object (though chaining yourself up might).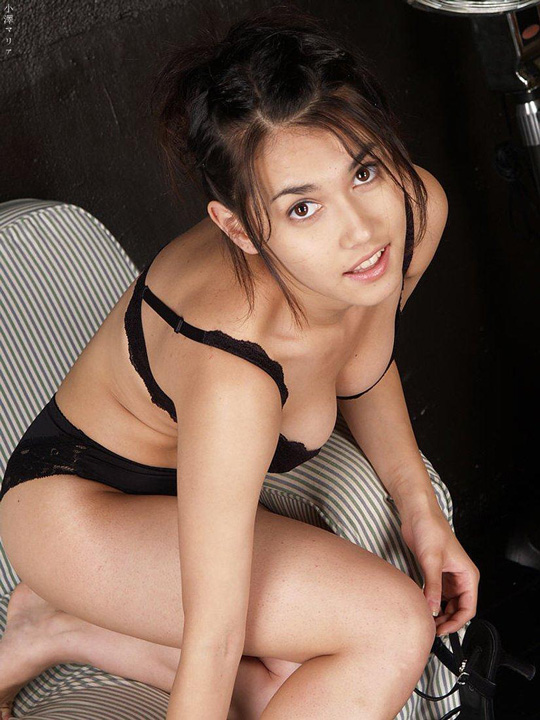 (Via Yahoo! News Japan)

Tags: JAV, Maria Ozawa
Category: Erotic Japan Blog
Other categories: Hands-on Reports, Product Releases
Written by: Taro on May 4, 2009 at 12:00 pm | In
Product Releases
|
Discuss (2) »
Ever fantasized about getting off with Kitty-chan? Don't say you haven't because we've all been there. The big eye, the cute bow…irresistible. She might not say much, but she doesn't have to. Of course, this version of Hello Kitty is pure vibrating pleasure: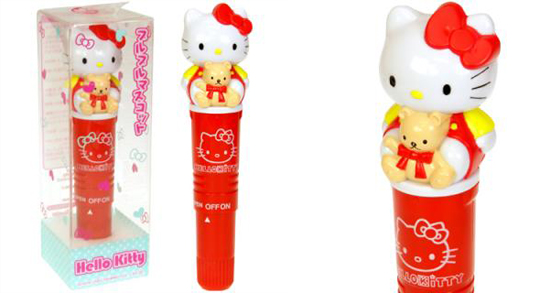 She works as both a standard massager and for more…err…nefarious purposes!

Get your own Hello Kitty Vibrator at the KanojoToys online shop and be as cute as you are sexy during playtime.
Tags: Vibrators
Category: Product Releases
Other categories: Erotic Japan Blog, Hands-on Reports
Presented by Tokyo Kinky